Donna and Edward Schmidt celebrate 25th wedding anniversary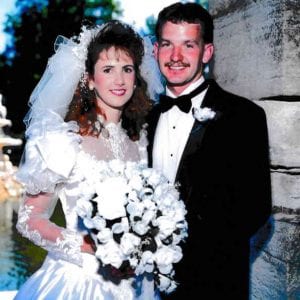 The couple was married on June 26, 1993, at St. John the Baptist Catholic Church in St. Louis. Mr. and Mrs. Schmidt are the proud parents of four children: Megan, Michael, Jonathan and Joseph.
They celebrated their silver anniversary a little early with a trip to Gatlinburg and then Nashville, Tennessee with friends.