Donations from Fowler, American Family to Mosaic Elementary will buy books, learning materials
By Gloria Lloyd
Staff Reporter
news3@callnewspapers.com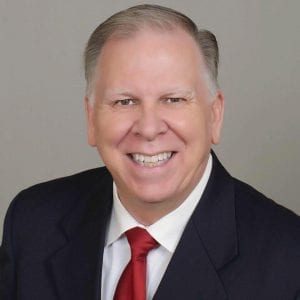 The Mehlville School District's new school of innovation is able to buy more student books and learning materials due to donations that American Family Insurance made in appreciation of the Board of Education naming its boardroom after insurance agent and former Board of Education President Dan Fowler.
The insurance company donated $5,000 last year, which was matched by Fowler and his wife, Sandy, with the stipulation that the money go toward innovation.
The donations allowed newly opened Mosaic Elementary to purchase $10,000 of learning materials for its library, which is operating on a tight budget.
The insurance company and Fowler made the donations to Mehlville "to help fund a new innovative elementary school … that will be student-centered, including updated teaching techniques, to improve academic performance," company officials said in their announcement of the grant.
"American Family Insurance, like Fowler, believes it's important to support the community where they conduct business," the company said. "Dan and Sandy will work with the school superintendent to track student achievement and make sure the investment is working as intended."
Fowler and his wife plan to make another $5,000 donation this December to go toward the school's innovative mission of project-based learning.
"It's become our passion, and there's no place better to give our money to than helping kids get a quality education using innovative techniques," Fowler told the Call. "We have been very blessed, and it's a small token of our appreciation of the great education our four kids received and now our grandkids."
The Madison, Wis.-based American Family Insurance Dreams Foundation donated the $5,000 to the Mehlville School District Foundation last year in appreciation for the district naming the Daniel S. Fowler Boardroom in the Administration Building after the company's longtime agent Fowler, who served on the school board from 1989 to 1997.
The Mosaic library, known as Studio E for Exploration, does not look like a typical school library and besides the traditional books, will focus on other aspects of learning as students learn video production in front of a green screen, read digital books and learn STEM in makerspaces.
With the $10,000 from American Family and the Fowlers, Mosaic was able to purchase $6,053 in books, $625 for BreakoutEdu boxes, $471 for makerspace supplies and $3,045 for furniture and miscellaneous supplies, for a total of $10,106.28 for the library that will not come from taxpayer funds, Superintendent Chris Gaines said.
The insurance company foundation operates in 19 states and makes "meaningful" grants to organizations or individuals "whose efforts align with the company's mission to inspire, protect and restore dreams."
The Fowlers and the insurance company donated the money to the school district before final approval was granted for Mosaic Elementary.
Fowler's grandson, John Armengol III, now attends kindergarten at Mosaic after getting off the lottery waitlist just before school started last month.
To read about the dedication ceremony for the Daniel S. Fowler Boardroom, check back to www.callnewspapers.com.