Donation by Jan, Sam Orlando a surprise blessing for Angels' Arms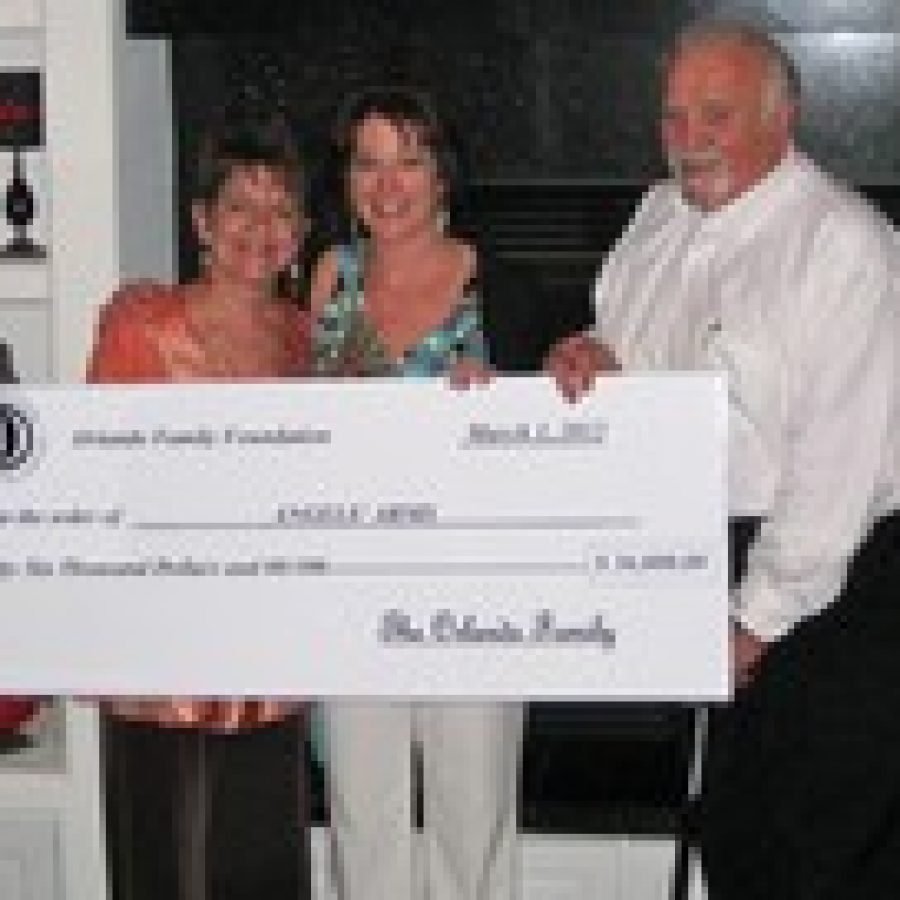 Raising money for charities is nothing new for Jan and Sam Orlando.
Twelve years ago, they started the Orlando Family Foundation for Charities as a means of giving back to the community. This year, Angels' Arms was a surprise recipient of a check for $36,000 following the foundation's elaborate dinner auction gala.
Numerous charities were represented at the event, which is conducted yearly at the Orlando Gardens Banquet Center. After oral and silent auctions, two of the participating charities were selected to receive checks from the proceeds of the event. This year, following the most successful gala ever hosted by the Orlandos, Angels' Arms and the St. Louis Crisis Nursery were selected, each receiving a $36,000 check.
In the past 12 years, the Orlandos have given away more that $500,000 to local charities through the Orlando Family Foundation.
"We are thrilled to have been selected for this donation, and are very grateful to Jan and Sam Orlando for their generous support," Angels' Arms Founder and Executive Director Bess Wilfong stated in a news release. "The $36,000 is a real blessing and will be put to good use supporting the foster families in our nine homes."
Angels' Arms is a nonprofit organization that provides loving homes and resources to foster families, placing an emphasis on keeping sibling groups together until a forever home is found. Currently, nine Angels' Arms' homes are located throughout the area. Since it was founded in 2000, Angels' Arms has changed the lives of more than 250 children, including roughly 75 sibling groups, by providing them with a loving home.
Angels' Arms mission is greatly enhanced due to the generosity of the Orlandos, the release stated.
For more information, visit the Angels' Arms website at
or call (314) 726-6899.