Don and Doris Eatherton celebrate 60th wedding anniversary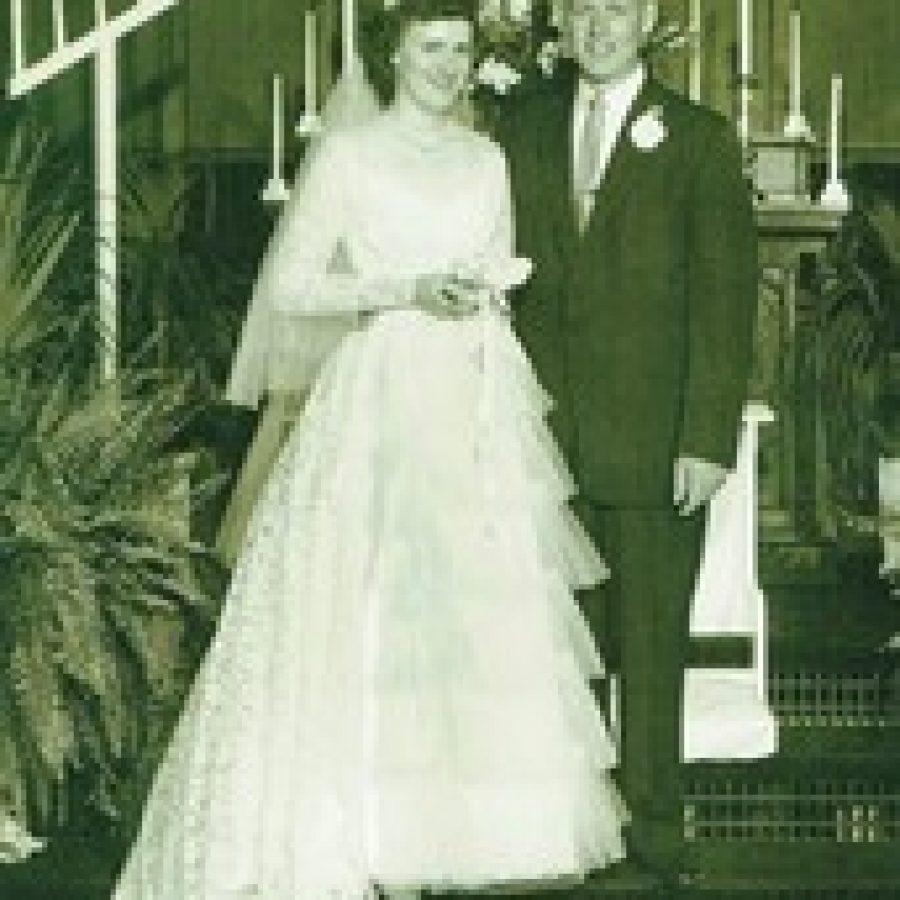 Don and Doris Eatherton celebrated their 60th wedding anniversary April 25 at Frankie Gianino's in Imperial.
Donald Eatherton Sr. and the former Doris Mauthe were married April 25, 1954, at St. Johns United Church of Christ in Du Quoin, Ill., by the Rev. John H. Mauthe, father of the bride.
Mr. Eatherton is retired from the St. Louis County Police Department, where he worked for 36 years.
Mrs. Eatherton is retired from the Mehlville School District.
They are the parents of three: Don Eatherton Jr. of Fenton, Denise Hopkins of Imperial and Douglas Eatherton of High Ridge.
The couple have seven grandchildren and two great-grandchildren.