Dick, Shirley Busse celebrate their 65th wedding anniversary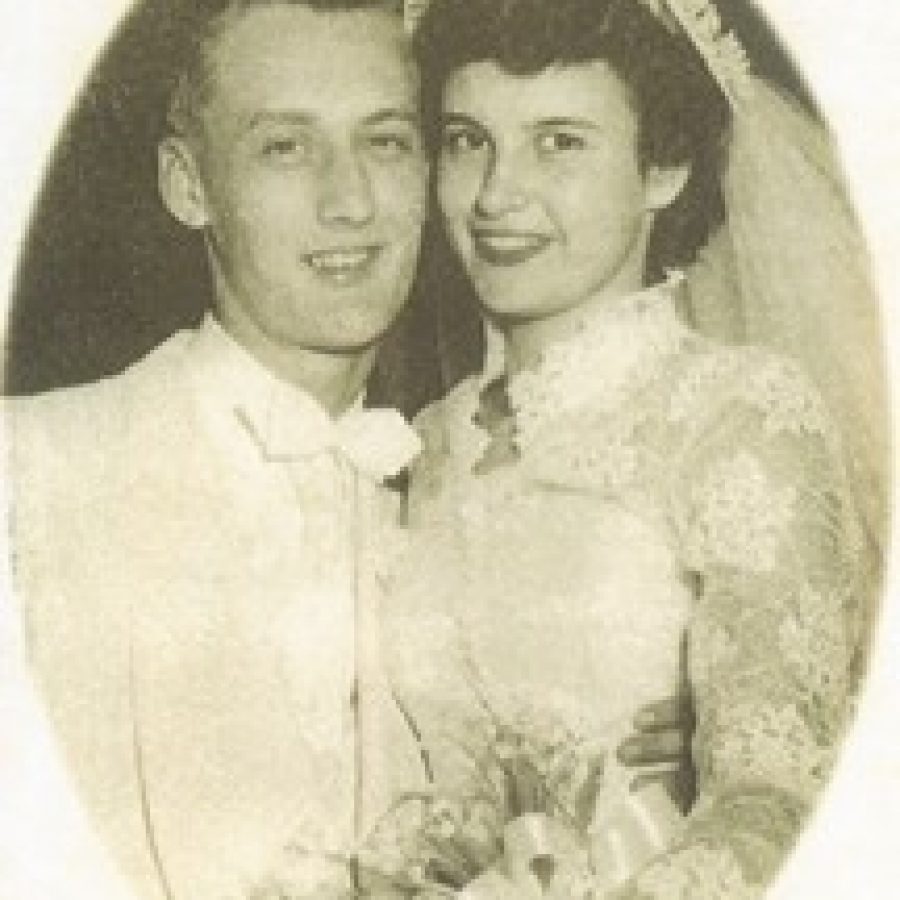 Richard "Dick" and Shirley Busse celebrated their 65th anniversary May 31.
Dick Busse and the former Shirley LeBrun were married May 31, 1952, at St. Wenceslaus Catholic Church in St. Louis by the Rev. William Hamptil.
Mr. Busse is retired from Lever Bros., where he worked for 30 years.
Mrs. Busse is retired from Garner's Market, where she worked for 25 years.
After retiring from Garner's, she was a volunteer at Channel 2's Contact 2 for 25 years.
They are the parents of three: Richard, Kevin and Ellen, all of St. Louis.
The couple have five grandchildren: Nick, Erin, Maggie, Katie and Jack; and one great-granddaughter, Addison.