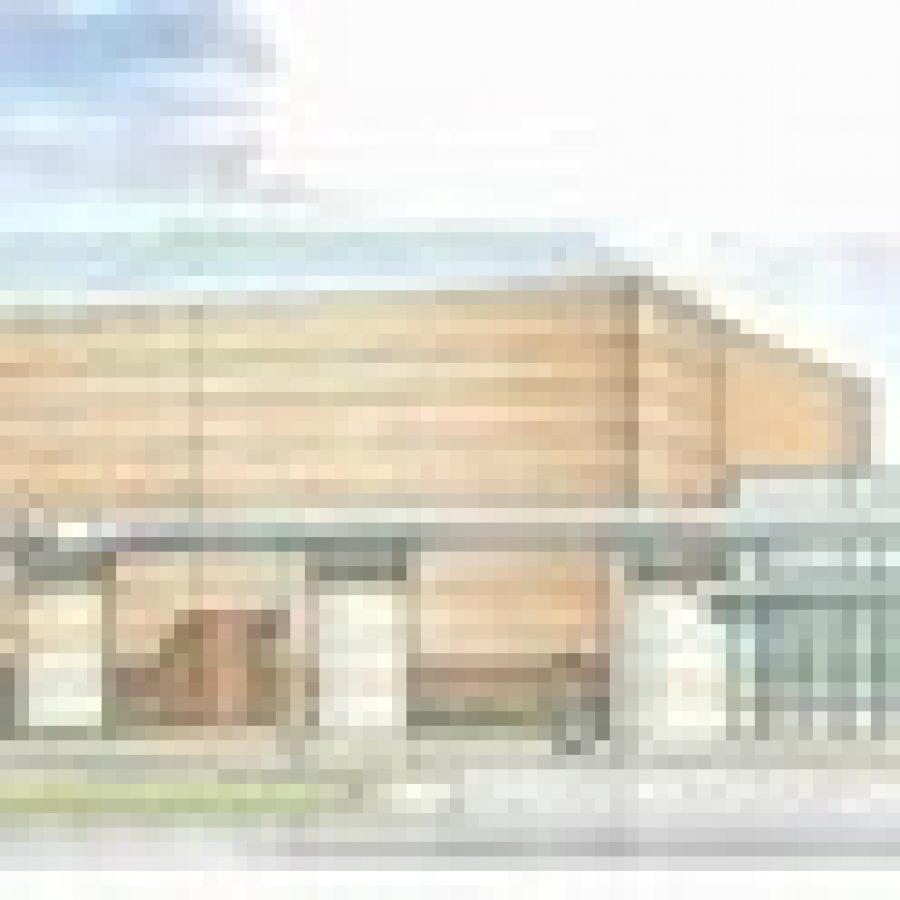 pam
A "rather large sewer line" runs under the area where the Mehlville School District's auditorium will be built, but it will not deter construction, according to Superintendent Eric Knost.
Knost said the sewer line, which runs through a nearby subdivision, will have to be rerouted underneath the Mehlville Senior High School campus.
"I will tell you there's a minor hiccup — I think it's a minor hiccup — that we'll have to work around as far as some decision making about staying within that $6 (million cap)," Knost told the board at its March 15 meeting. "We'll stay within the $6 (million), but it will cause us to squeeze in some certain areas."
Knost said he is convinced there is leeway in developing the auditorium concept.
"We've always said that the seating is an estimate … I don't think it's going to be anything that's got me sitting before the board saying we can't do this unless I have more money," he said.
The concept and "mid-range price for getting those things done" have been determined, Knost said, but specific details, which have not yet been determined, allow for flexibility.
"We haven't talked about the type of seats that will be in the place. We haven't talked about the actual materials for the exterior of the building, whether it's brick and mortar or some of those other options," he said.
Knost said district officials had no reason to know about the sewer line in the past, but that the line is private. Though Knost said he does not know what rerouting the sewer line will cost, he said he plans to stay true to the $6 million cap the board put on the project when it was approved.
"We can squeeze in other areas so we're still good there," Knost said.
Conceptual drawings
Conceptual drawings for the auditorium, which Knost unveiled at the board meeting, took into consideration input from performing arts teachers who visited similar facilities.
"It's really adapted what our committees that have worked (on the project said), especially our current performing arts teachers, and what they suggested is good and bad," Knost said.
The drawing shows 545 seats in the auditorium, an increase of 20 seats. Concessions in the lobby were not included in the presented drawing, though the concept was included in the original drawing.
"I personally thought that (concessions in the lobby) was a bad idea because it's not a very large lobby and just close by … is the commons area of Mehlville High School with a lot of area, more restrooms and concession possibilities," Knost said.
Knost said designs — more likely on the interior than the exterior — could change for budget reasons.
"This still could change … seats could fluctuate, space could fluctuate a little bit, but this has all the components that our folks felt were necessary for an appropriate auditorium," he said.