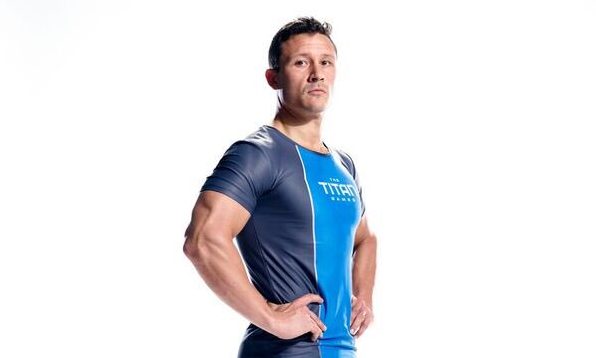 Derik Scott, the Lindbergh High School alumnus who competed in the premier season of NBC and Dwayne "The Rock" Johnson's "The Titan Games," took second place in the finale as the show closed out its first season.
The former Lindenwood University three-time All-American diver took second in the final round at the Titan arena Feb. 28 to fellow contestant James Jean-Louis from North Miami Beach, Florida.
"Blood. Sweat. Respect," tweeted Scott after the finale. "The Titan Arena has liters of my blood left in it. I sweat and gritted out every piece of my soul…This is just the beginning for me, please believe. #NeverAnUnderdog."
Growing up, he competed in a multitude of sports. His parents used to run a gymnastics facility, and in high school Scott played basketball, baseball and football.
Scott, an attorney who now lives in Los Angeles and works as general counsel for a chain of fitness centers, was first prescreened for "The Titan Games" over a year ago. Out of 10,000 applicants, 200 were selected for a combine in Burbank, California, Scott included. In the end he ended up being one of 64 people selected for the show.
"It's been awesome, it's been fun," said Scott about his time on the show. "You take something away with everything you do."
As for his future plans, Scott will be fighting for Shamrock FC, an MMA organization in St. Louis in the coming months. He was also picked up by Team Bodybuilding.com.