Dempsey soars to rank of Eagle Scout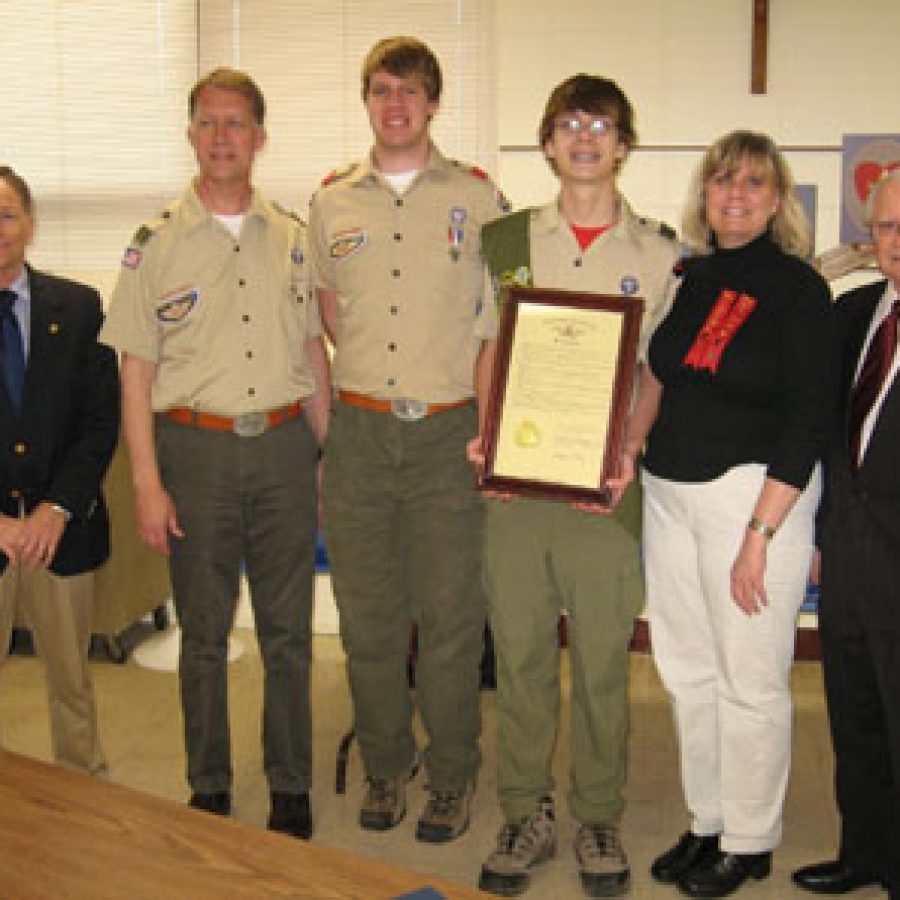 Michael Dempsey, a member of Washington Middle School Boy Scout Troop 824, was presented the rank of Eagle Scout during a Court of Honor earlier this year.
Dempsey earned 32 merit badges, the Ad Altare Dei Catholic Religious Medal, was elected to the Order of the Arrow and also served in various leadership positions within the troop.
His Eagle project consisted of planning, fabricating, assembling and installing four benches on the Towne South subdivision common ground.
He attended summer camps at S-F Scout Ranch in Missouri as well as Camp Tapico in Michigan and Kia Kima Scout Reservation in Arkansas.
In 2009 and again in 2011, Dempsey hiked the Philmont High Adventure Scout Ranch in New Mexico.
Attending his Court of Honor at Assumption Catholic Church were his parents, Mary and Henry Dempsey Jr.; his brother David; and numerous friends, family and troop members.
Dempsey's father earned the rank of Eagle in 1972; his brother in 2007.
At the Court of Honor, Dempsey presented a mentor pin to his brother, who has served as his Cub Scout pack den chief.
At Mehlville Senior High School, Dempsey is a member of the Panther Marching Band and the Symphonic Honor Band. He is a junior at Mehlville.