'Deck-orate,' enjoy your outdoor space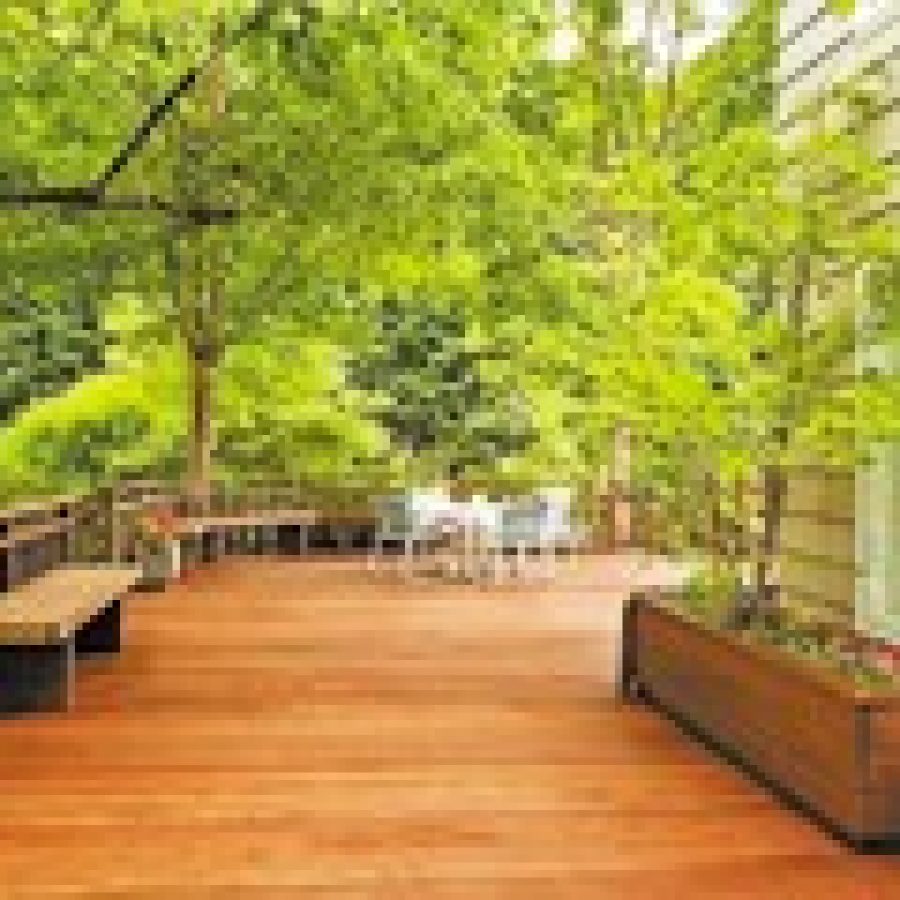 There's no better time than now to make the most out of your outdoor living space before the cool months arrive.
Creating an outdoor haven is easier to achieve than you think, thanks to a few expert tips. These simple steps will not only extend the life of your deck, but also make it the talk of the neighborhood beyond summer and throughout fall.
• "Deck-spiration" — Before tackling the transformation, think about how you plan to utilize your outdoor living space.
Will you be mostly cooking, dining and entertaining al fresco? Or will your deck be a haven to unwind and relax? Maybe it will be a combination of both? No matter what you dream up, it's best to pull references from magazines, DIY blogs or Pinterest to help guide your inspiration process.
• Time to beautify — Tough weather elements such as direct sunlight, rain, snow and everyday wear can dull the appearance and integrity of your deck. One of the best ways to liven up your outdoor space is with a fresh coat of beautiful, color-rich exterior wood stain. When choosing your wood stain or sealant, consider a product that also includes waterproofing and UV damage protection. Such a premium product nourishes and beautifies with a unique triple blend of fast-absorbing oils designed to provide coverage with just one coat.
• "Deck-orate" and enjoy — Once the stain or sealant has been applied, it's time to furnish and personalize your deck with accessories that are functional and design friendly. Select comfortable and eye-catching amenities that are dual purpose, such as wicker pieces or end tables that can double as pull-up seating. Accent pillows are an easy way to add a pop of color and personality to an otherwise neutral space. If your deck is in direct sunlight, consider blocking the blazing rays by creating a shady oasis with an all-weather fabric umbrella or sunshade in a fun, stylish pattern.
Lastly, dress up the stairs or entryway of your deck by lining the edges with wood planters in various sizes filled with flowers, fresh herbs or other garden fare in vibrant colors and textures to add visual interest.
Comfort and visual appeal are equal partners with "deck-orating." You're more likely to spend time outdoors if you can relax, entertain and dine in style.