Dave and Kathleen Ziegler mark golden wedding anniversary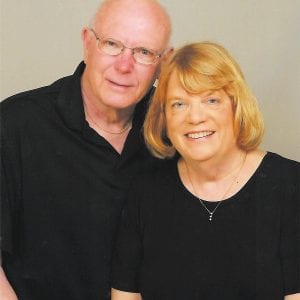 Dave and Kathleen Ziegler celebrated their 50th wedding anniversary Nov. 17 with a blessing at Mary, Mother of the Church and dinner at Carmine's Steak House.
Mr. Ziegler and the former Kathleen Cullen were married Nov. 17, 1967, during a candlelight evening Mass at Resurrection of Our Lord Catholic Church.
They are the parents of three: David Ziegler of St. Louis, Sara Ziegler of St. Louis and the late Aimee Ziegler.
The couple have six grandchildren: Samantha, Savannah and Izzy Ziegler of St. Louis and Owen, Max and Elliot Polson of Lawrence, Kan.