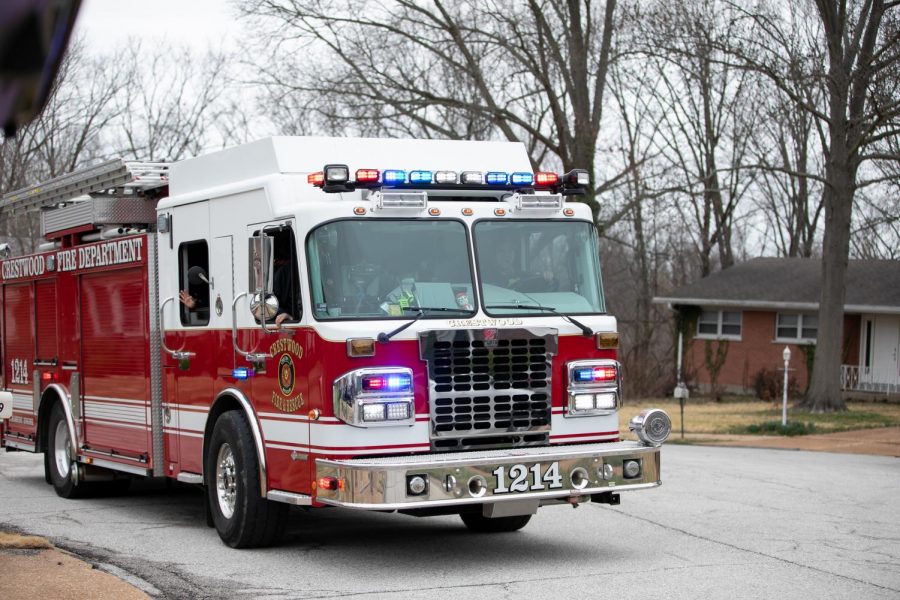 The Crestwood Board of Aldermen unanimously voted Dec. 14 to introduce a quarter-cent sales tax increase in the April 5 election to increase revenue for the city's fire department. 
The ballot measure, "Proposition 1," would increase the city's sales tax from one-quarter of 1 percent, or .25 percent, to one-half of 1 percent, or .5 percent. Voters in 2003 approved the first 25-cent sales tax for the Crestwood Fire Department. 
Funding from Proposition 1, if passed, would be used for the addition of five new employees and the purchase of an ambulance in the fire department. This plan would also allow the department to continue using the rescue truck, something Fire Chief Lou Hecht had been pushing for since introducing the issue.
Hecht said if the board had decided to go with a plan that eliminated the rescue truck, the amount of responders showing up to emergencies would be cut from four to two. This would also cause the firetrucks to act as backup, meaning the city would end up relying on mutual aid more often. If the sales tax increase were approved, the department would hire the new personnel in the "third quarter" of next year and buy an ambulance to be used by Jan. 1, 2023.
City Administrator Kris Simpson did a study of nearby city's ambulance revenue, and if Crestwood's ambulance revenue were average according to the study, it would bring in about $413,000. In a 10-year estimate of the ambulance budget, the tax increase and revenue would cover any expenses each year, but if the tax increase does not pass, Simpson said the revenue alone would not cover costs.
The decision to add an ambulance service to the city has been in the making for years and has been exacerbated recently by poor response times by Abbott EMS, the city's current ambulance service. Ward 3 Alderman Scott Shipley gave a breakdown of the response times at a meeting in October, and Abbott was significantly slower than city response times.
"We get there in about three and a half minutes, and Abbott has been getting there only 11 percent of the time under five minutes and 89 percent of the time they are not there in five minutes," Shipley said. "The average is just over 10 minutes for Abbott to get there."