Crestwood-Sunset Hills Kiwanis Club welcomes Kiwanis International president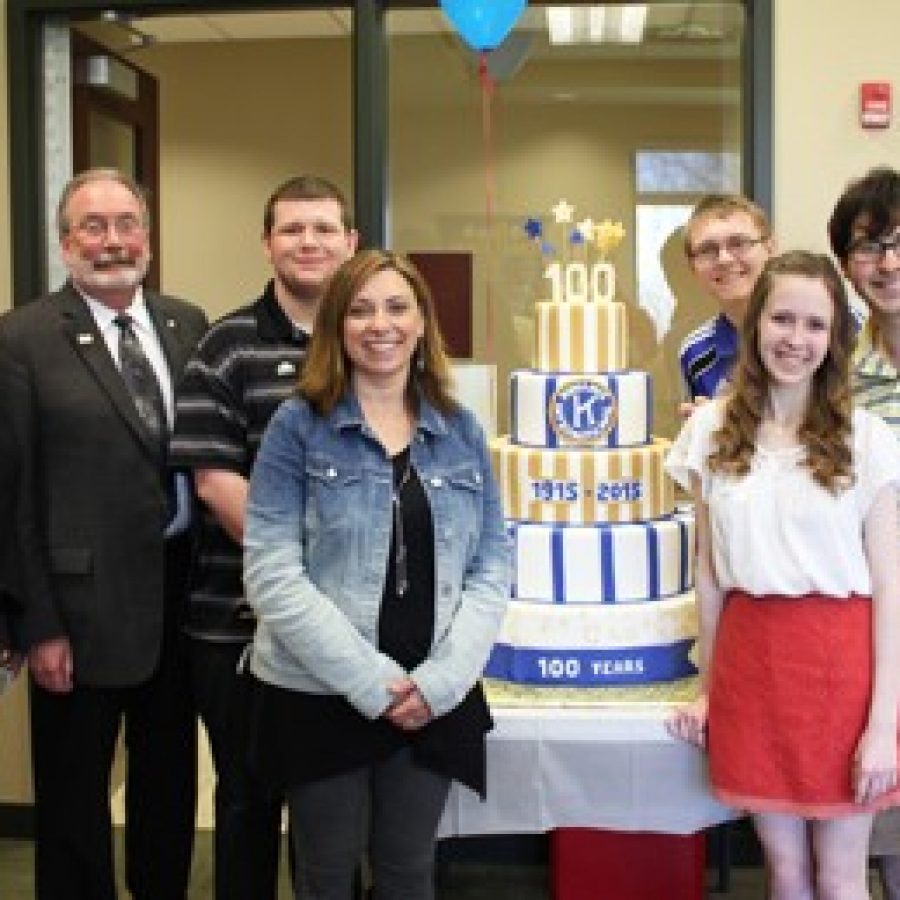 The Crestwood-Sunset Hills Kiwanis Club members recently welcomed Kiwanis International President Dr. John Button to St. Louis.
Button and his wife, Debbie, attended a lunch banquet in their honor before heading to the Angels' Arms home in south county to participate in a large-scale service project. Button was in town to celebrate the 100th anniversary of the founding of Kiwanis International, according to a Lindbergh Schools news release.
During lunch, Button spoke to representatives from Kiwanis clubs throughout St. Louis and the state's eastern region, including students from the Lindbergh High School Key Club and middle school Builders Club. He shared how the Kiwanis Eliminate Project is helping prevent neonatal tetanus in underdeveloped countries such as Guinea, which he visited in 2012.
After lunch, the Kiwanians and Lindbergh students cleaned the grounds of the Angels' Arms home, planted flowers and added several new vegetable gardens to feed Angels' Arms families.