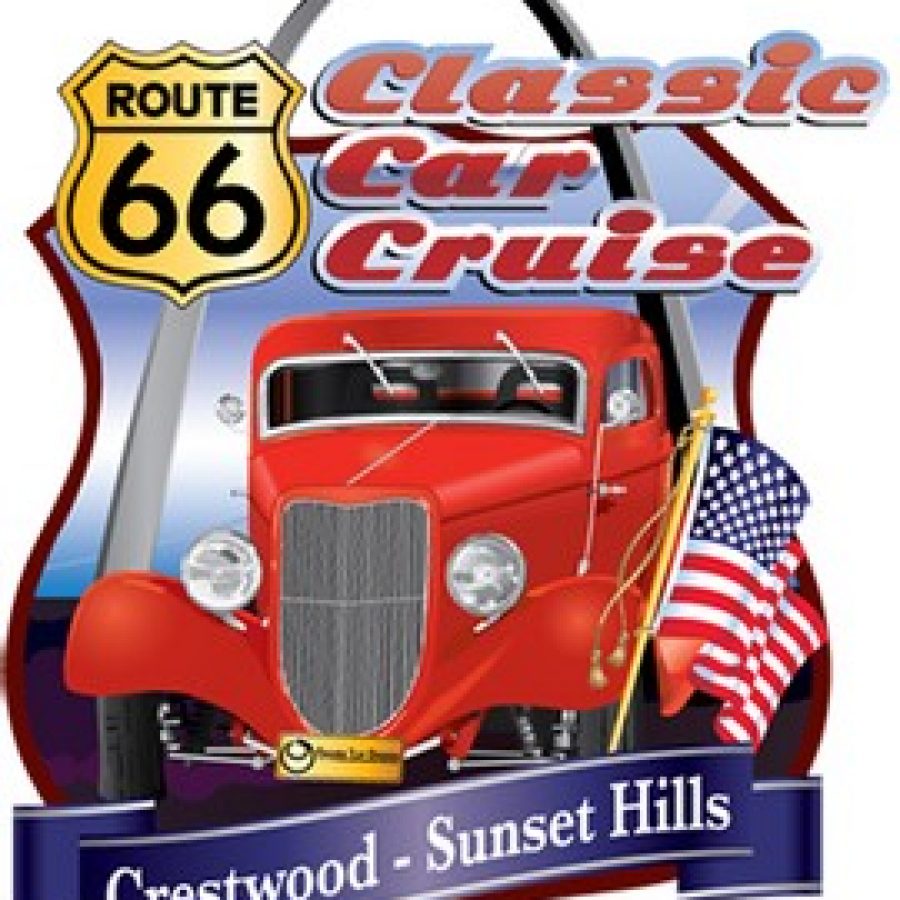 Enjoy a free day of fun at the sixth annual Crestwood-Sunset Hills Route 66 Car Cruise on Saturday, Aug. 8.
The Car Cruise parade begins at 10 a.m. at St. Justin Martyr Catholic Church, 11910 Eddie & Park Road. Classic cars will travel east on Eddie & Park, north on Sappington, then east on Watson. Vehicles will park at the event location, Pole Position Raceway, 8800 Watson Road.
The parade will be followed by a full day of events, from 10 a.m. to 10 p.m., which are free and open to the public. Stop by the Kids Corner from 10 a.m. to 4 p.m. to play games or make arts and crafts.
Children can enter a bike decorating contest at 11:15 a.m. and then participate in the Kids Cruise at noon.
The Car Show begins at 1 p.m. and awards will be presented at 4:30 p.m.
Music lovers will enjoy free concerts by Last Gnome Standing from 3:30 to 5:30 p.m. and MO Fun from 7 to 10 p.m.
Shuttle parking is available across the street at the Lutheran Church of Webster Gardens, 8749 Watson Road.
The weekend will begin with a free outdoor family movie night at 7 p.m. on Friday Aug. 7.
Bring the family to enjoy "Cars" under the stars at the Creve Coeur Camera and Video parking lot, 9560 Watson Road.
The Route 66 Classic Car Cruise committee announced that Knights of Columbus has been selected as recipient of the event's 2015 charity grant. Each year, the event donates excess revenues to a local charity that is providing a needed benefit to the community.
Visit
for additional information.