Crestwood students celebrate cultural diversity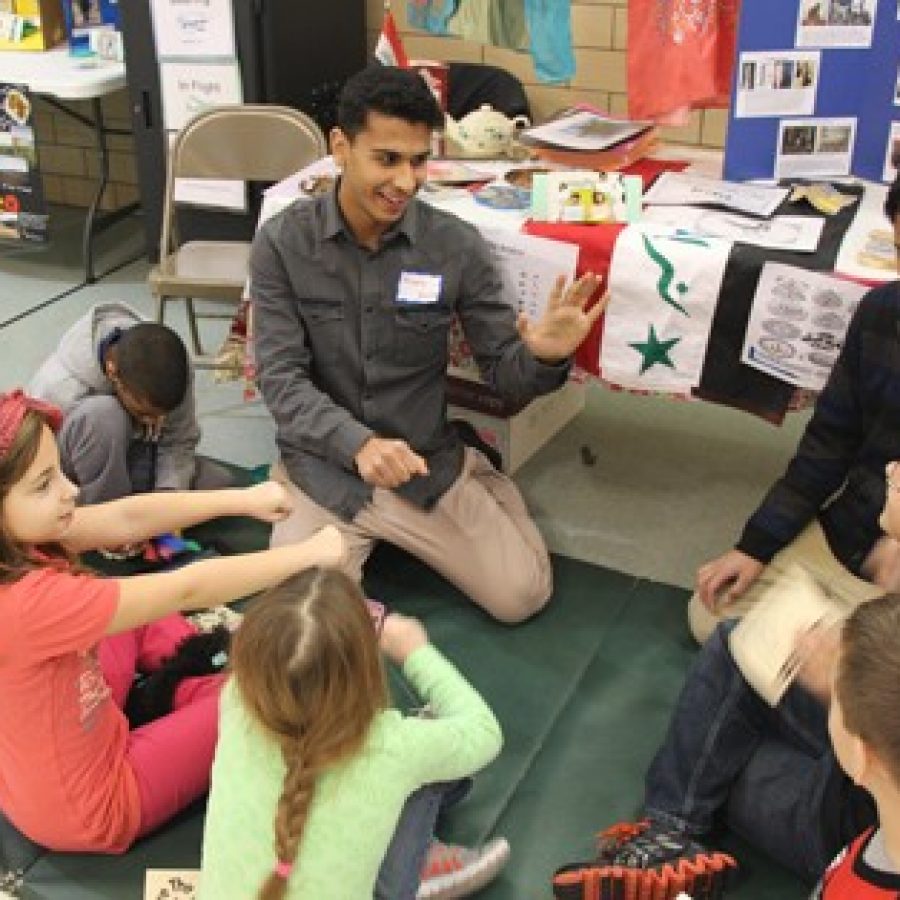 Crestwood Elementary School students recently took a world tour around their gymnasium during the school's eighth annual Cultural Celebration.
Students sampled food, played games and had their passports stamped at booths representing 12 nations, including Albania, Bosnia, India and Somalia.
Each booth represented the native home of a student in Crestwood's English Language Learner, or ELL, program, and many students dressed in traditional garments for the celebration. Crestwood students and family members and Lindbergh High School students volunteered to present information at each country's booth.
ELL teacher Beth Bridwell organizes this annual event so that students can have fun learning about their classmates' native countries.
"Celebrating all the different cultures at our school is by far our top goal with this event," Bridwell stated in a news release. "School can be really difficult for students who do not speak English. We want other kids to embrace and accept them, and the Cultural Celebration has helped with that."
Lindbergh's ELL program serves 274 students in grades K-12, including 29 at Crestwood.