Crestwood relaxing business regulations during pandemic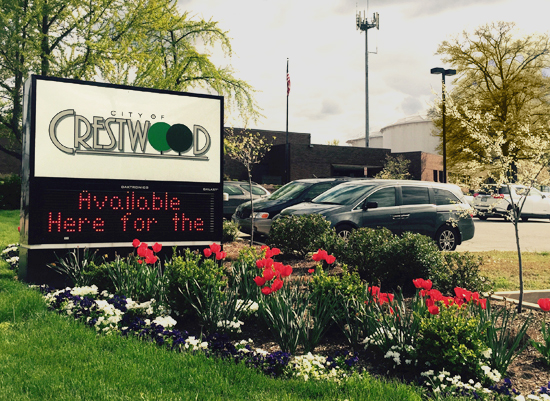 The Crestwood Board of Aldermen has relaxed requirements on businesses, which will allow businesses to temporarily use outdoor areas and parking lots to accommodate more customers in light of COVID-19.
The city also announced it is waiving its site plan and temporary signage fees. For more information about the temporary site plan and signage requirements,
click
here
.