Crestwood receives $1,200 grant from Missouri American Water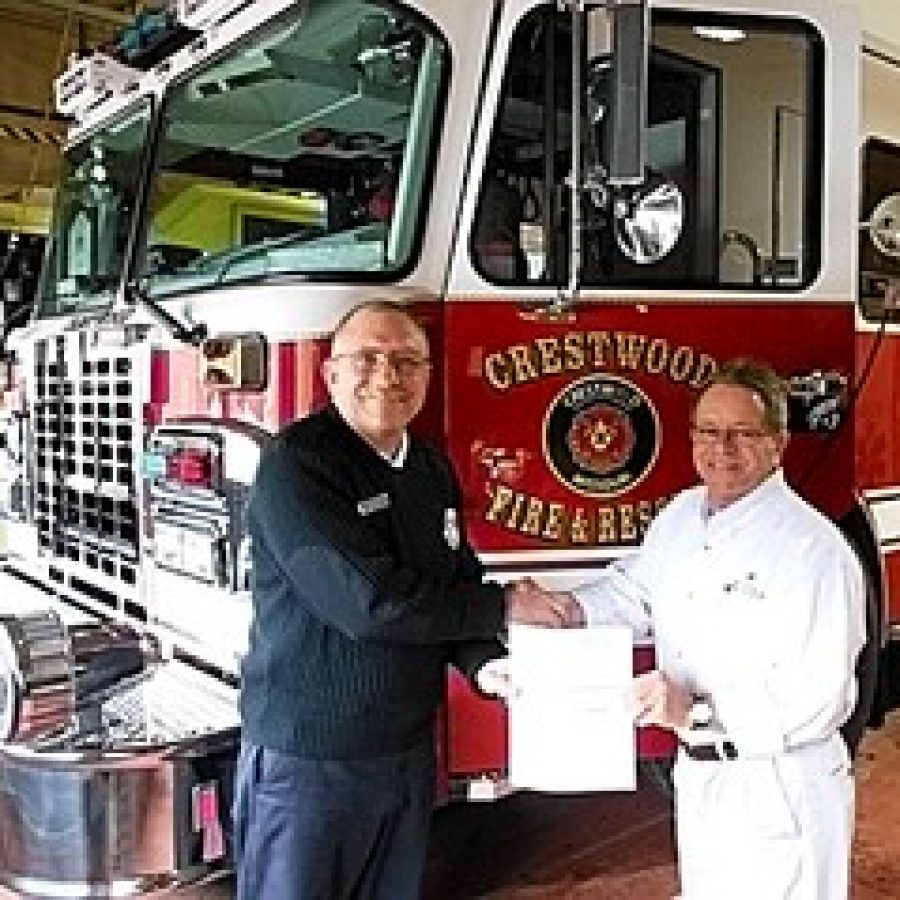 The Crestwood Department of Fire Services was awarded a $1,200 grant by Missouri American Water.
The grant will be used to purchase two gauges that measure the amount of water delivered by fire hydrants, according to a news release.
The grant requesting the funding for the equipment was written by Capt. Tim Broyles, who oversees the Hydrant Inspection Program for the department. Broyles submitted a request for the purchase of the gauges before the annual hydrant inspections in April. At that time, the department was not in a position to approve the purchase, the release stated.
The grant provides funds for the gauges, which allow the department the ability to determine the volume of water supplied by each hydrant in Crestwood. The data assists the department's preplanning process to increase accuracy when calculating needed water flow in the event of a fire, according to the release.