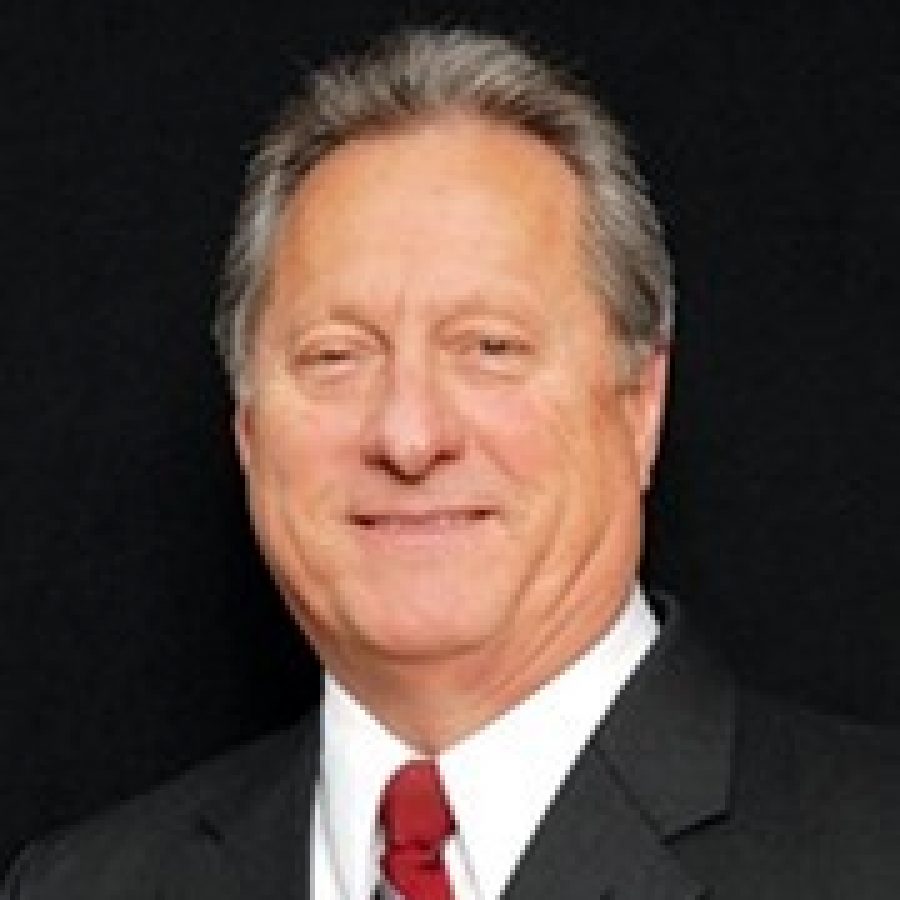 The Crestwood Planning and Zoning Commission voted last week to table a request for a conditional-use permit for a fitness center that seeks to operate in the former Office Max site at 9901 Watson Road, Suite 111.
In May, the commission voted to recommend approval of Club Fitness' request for a conditional-use permit, or CUP, to operate a 27,963-square-foot, coed fitness center that would be open 24 hours a day, seven days a week. The recommendation included conditions designed to improve the internal traffic flow at the site and mandated a monument sign be erected to direct traffic to the site's east entrance.
Following a public hearing May 24, aldermen voted to send the CUP request back to the Planning and Zoning Commission after questions and concerns were raised about traffic congestion, internal traffic flow, parking, the monument sign and the proliferation of fitness centers in the city.
At the June 1 Planning and Zoning Commission meeting, the panel voted 3-2 to approve a motion by member Scott Whitcraft to table Club Fitness' CUP request, pending a determination by City Attorney Lisa Stump "which issue is more critical to the city of Crestwood to approach in regards to this particular CUP, the matter of delay or undue burden on the tenants or the public safety issues this board is responsible to maintain."
Besides Whitcraft, members Greg Zipfel and Andrew Meyerkord voted in favor of the motion. Opposed were members Bo Proffitt, who served as chairman at the meeting, and Ken Lange. Chairman Robert Sweeney and member Dave Wall were absent.
Before tabling the matter, commission members discussed the need for a traffic study, but said it would be unfair to burden the property owner or Club Fitness with the cost of such a study. During their nearly two-hour discussion, commission members also considered options on how to proceed, including recommending approval of the CUP with the stipulations on traffic flow previously suggested or recommending approval of the CUP with no conditions regarding traffic flow. They also expressed concerns that delaying a decision could negatively impact Club Fitness' plans.
City Planner Adam Jones told the commission that based on a review of the site by city staff, the required number of spaces for parking fell short by 49. Plans approved by the city in 1988 called for the shopping center to have 74,326 square feet of space, yet the existing space totals nearly 80,000 square feet, he said.
"So what we have here is we have a larger shopping center with less parking than we originally thought we had because in the original plans, again from 1988, we're supposed to have 377 parking spaces," Jones said. "And when I originally went out and counted, I did not put a wide-angle lens on because the property is currently subdivided into three parcels … When I looked at it the first time, I didn't care necessarily — which was wrong — but I didn't care necessarily how much parking the other two parcels had, I cared more about the parcel that is inclusive of the Office Max and the 8,000 square feet to the east, on the eastern side of it.
"And if you count out those parking spaces and calculate the amount of required parking, they come out to 179 spaces, which is spot on with how many spaces are on that parcel. However, that leaves an extreme deficit for the parking that is needed for the other uses …"
However, Tamara Avery, who represents the property owners, cited a letter the city issued in 1994 when the property was purchased that stated it complied with all city requirements.
"That's something that we stand to do when we purchase a shopping center because we don't want to buy a shopping center that doesn't have enough parking or that there is something wrong with it," she said. "So we relied on the city of Crestwood to tell us in 1994 that this property was fine just as it was, and you all said it was …"
She also noted that city code requires five parking spaces per 1,000 square feet, and that the property has 4.62 parking spaces per 1,000 square feet.
Whitcraft had earlier noted, "… It's two issues, and I don't want to conflate them together. We have inadequate parking, which by our ordinance we're required to keep at a certain ratio. We either have to decide whether we'll proceed with that — development of that site on the basis of a variance or whether we'll have to address some other issue in the use of the site that fits within the available parking.
"But the other issue is: Were that site to be fully utilized, there is a fairly clear traffic issue at the entrance to the site. So I want to be sure we keep those two things separate. We're not basically trying to tell Club Fitness that they're responsible for design features of the site. That's not the case."
Proffitt said, "I felt that we resolved the traffic issue at the entrance of the site at the last meeting."
During a public hearing, representatives of existing fitness centers in the city voiced concerns about a lack of parking, and contended Club Fitness would increase traffic congestion at the site.
Mayor Gregg Roby also expressed his concerns about traffic congestion.
"… When we had our (Board of Aldermen) meeting, the issue was not about Club Fitness, the issue was traffic. And I say that because you have a situation there with a congestion of businesses with six to seven entrances, cut-throughs, into their properties within a hundred feet. The issue with Planet Fitness at the other center (the former Best Buy site) was solved because you've got a light there. So have something to control that traffic. You have McDonald's directly next door to this particular property that … since this property was constructed has added another drive-thru lane because of the amount of congestion that they had in their business and the volume of traffic that they had," he said.
Roby also noted that another tenant at the shopping center, Harbor Freight Tools, conducts tent sales utilizing the parking lot that draw buyers from throughout the state.
"… That provides the city of Crestwood with a very high level of revenue from those events and if those parking spaces are included in this, then you're going to be curtailing the business of that Harbor Freight company to conduct those sales and bring those additional dollars to Crestwood," he said. "So those were the concerns that we had, and it did involve traffic, and those are, I think, very important things to consider — not whether or not it's a fitness center. We'd welcome them if the situation was right …"