Crestwood officials say community lost a leader with McGee's passing
Men of his stature quite rare, Foote says of late alderman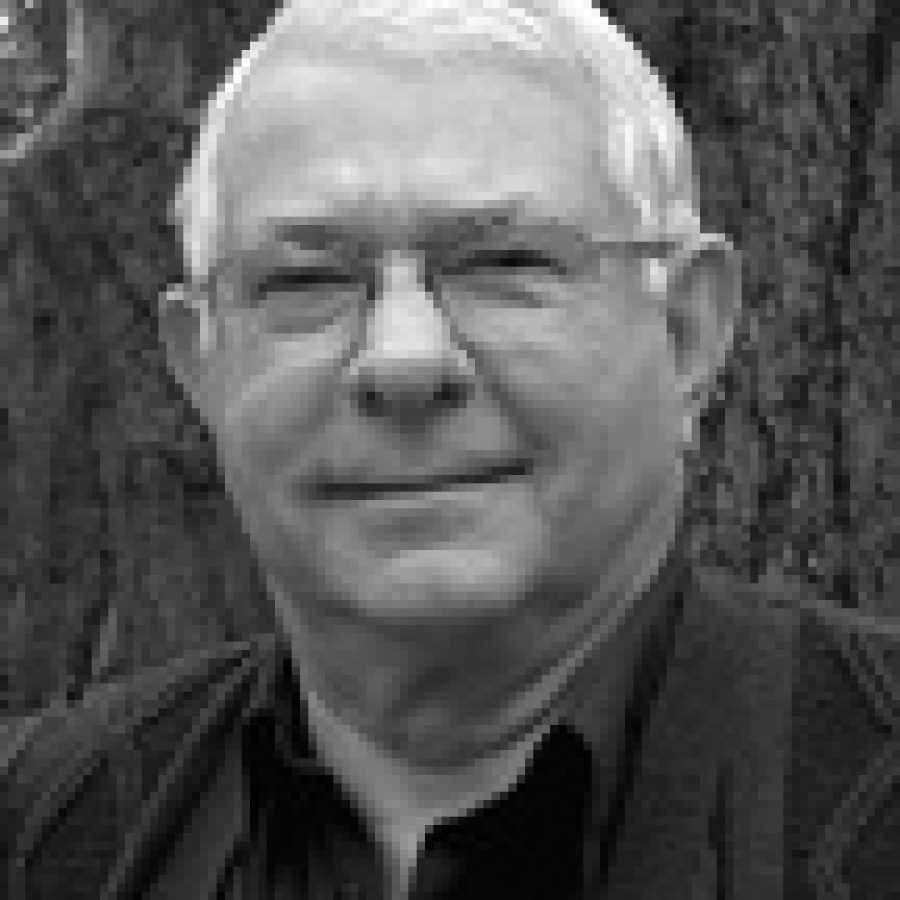 When Crestwood Ward 1 Alderman Mac McGee passed away last week, his colleagues say the community lost a leader, a friend, a good manager and a great sense of humor.
"Mac was good at not taking the politics too seriously," Ward 1 Alderman Richard Bland said. "And I think you saw that with the jokes and the quips and the one-liners.
"But I don't think there was anything he took much more seriously than the actual operation of the city government. I know there were times up there where I could tell he really wrestled with the issues … I think he served well. I think he represented the city very well. I think he did a very nice job of looking at the issues and really voting with his heart. And that's all you can ask."
Harold E. "Mac" McGee Sr., 73, died Friday, Sept. 5. He is survived by his wife, Carol, four children, four stepchildren, three sisters, one brother and many grandchildren.
While he served as a Ward 1 alderman in Crestwood since being elected in April 2007, McGee was also a volunteer with the County Older Resident Program, or CORP, and the home-building program sponsored by Habitat For Humanity. He graduated from the General Motors Business Institute and the General Motors Dale Carnegie Institute. McGee also worked as a superintendent for General Motors.
McGee was a member of the Lutheran Church of Webster Gardens, where funeral services were scheduled for Monday with burial at Interment St. Trinity Cemetery.
Aldermen said they were surprised at McGee's passing as he had been upgraded from intensive care last week before going back into that unit.
Ward 3 Alderman Jerry Miguel said he visited McGee in the hospital on Sept. 4, and had no clue that it would be his last as McGee was "happy to have visitors."
"He welcomed me," Miguel said. "And when I got there, he reached out with his hand to shake hands with me. And he just lit up and started telling jokes .. I told him he needs to get well because we need him up there on the board … I had no idea that we were saying goodbye for the last time."
Miguel added that McGee brought a "nice touch of light humor" to the Board of Aldermen as well as being a "great asset" in deciding city matters.
"He always had a smile, always had a laugh, always had a joke," Miguel said. "He was a great asset to the board and he will be sorely missed."
Mayor Roy Robinson also expressed sorrow that McGee has passed on, saying he lost a "good friend."
"I am deeply saddened that he passed away," Robinson said. "I considered him a good friend and a fellow comrade trying to get things done well for the city. And he's going to be terribly missed."
Besides being a friend and colleague, McGee was something more to Ward 4 Alderman Steve Nieder — a square dancer.
Nieder recalled that he and his wife would on occasion join Mac and Carol McGee for a night out together.
"He was a good square dancer," he said. "And I will genuinely miss him. I'm going to miss his charm and his wit and his grace."
Along with the colorful wit that endeared McGee to his fellow aldermen, Ward 3 Alderman Gregg Roby said McGee could be very deliberative and thoughtful when it came to voting on city policy.
"He was not a man to make rash decisions," he said. "He put a lot of thought into what he did. He was at times very quiet.
"Even though he had an opinion, he often kept it to himself, which I think is a trait a lot of us could learn from … He could be witty when it was appropriate and he could be sincere and serious when it was needed."
Bland, who sat next to McGee on the board since April 2007, said it will be difficult to find another person who can fill the void left on the board with the same respect for making policy that McGee had.
"He gave everything he had when it came time to be serious and actually make decisions," he said. "The challenge for us is going to be to find somebody who can step in and carry that on. But we're not going to be able to find somebody who's going to be that colorful."
McGee's humorous side was also not lost on board President Chris Pickel of Ward 2.
"I appreciated his great sense of humor," Pickel said. "And I appreciated that he was the kind of guy who you could have healthy, open discussion and debate with and not just arguments."
Ward 4 Alderman John Foote also described McGee as a person who could get along easily with others and noted that his "country humor" put people at ease and often "masked" his intelligence and managing abilities.
"Mac was a great listener and a soft-spoken communicator and a friend to all who met him," Foote said. "He was dedicated to his fellow man, not only serving on Crestwood's Board of Aldermen, but an active CORP volunteer, a solid leader in his church and a man of his word. His easy smile and country humor masked his intelligence and extensive managerial talents acquired as a General Motors plant manager. He shall be missed, for men of his stature are quite rare.
"We were lucky to have known him and to have served with him. I shall deeply miss his sound advice and his friendship."
Roby also characterized McGee as a leader who was dedicated to doing his duty as an elected official for the betterment of the community.
"I think Mac brought his own level of commitment and dedication to the city," Roby said. "At every step, he was aware of what needed to be done and when it needed to be done. He was a very, very bright individual with a very strong background in management. I think Mac was definitely a leader on the board."
To illustrate how unique McGee was, Bland went back to 2007 when McGee aggressively campaigned for a vacant Ward 1 seat — even though he was unopposed.
"The energy he was putting in to running unopposed in an election was amazing," Bland said. "He had his flyers and he was going door to door. I applauded that energy because it was kind of refreshing.
"… You ask a guy to do what's right for the citizens. Do what you truly think is the right thing and you're not going to go wrong. And I think Mac really exemplified that … I give him credit for giving the position the respect that he did. And I think he truly respected that he was elected by the people and he was serving the people. I don't think there was a time when he walked in there that he did not have the best interest of the citizens first and foremost in his mind.
"He'll be missed. I like the colorful side as much as the business side. I like the fact that he didn't take things too seriously. The politics of it, he didn't take too seriously. But the votes, he took with the utmost seriousness. I'm going to miss him."