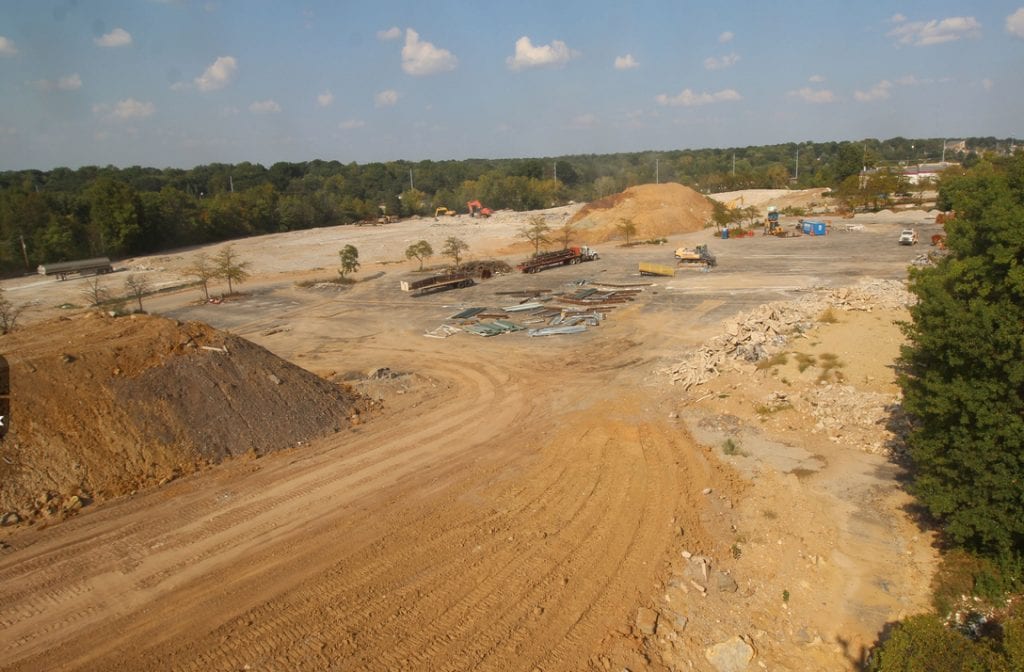 By Mike Anthony
Executive Editor
news1@callnewspapers.com
As the demolition of the former Crestwood Plaza nears completion, city officials report that developer UrbanStreet Group of Chicago still has not identified any potential tenants for the redevelopment project.
Under the terms of a redevelopment agreement between the city and UrbanStreet, the developer is required to complete demolition work to the city's satisfaction within 18 months of the date of the pact.
Aldermen voted in March 2016 to approve the redevelopment agreement and the roughly $104.3 million project.
UrbanStreet purchased the 47-acre mall site at Watson and Sappington roads for $2.265 million in May 2014.
The board's approval of the redevelopment project includes $25 million in tax incentives for UrbanStreet: $15 million in tax-increment financing assistance or a Chapter 353 tax abatement; $5 million in Community Improvement District funds; and $5 million in Transportation Development District funds.
Bob Burk, UrbanStreet managing partner, told the city's Tax-Increment Financing Commission in December 2015 that no commitments from potential retail tenants for the proposed redevelopment could be secured until economic assistance was granted for the project. He also said the project would not proceed without the requested economic assistance.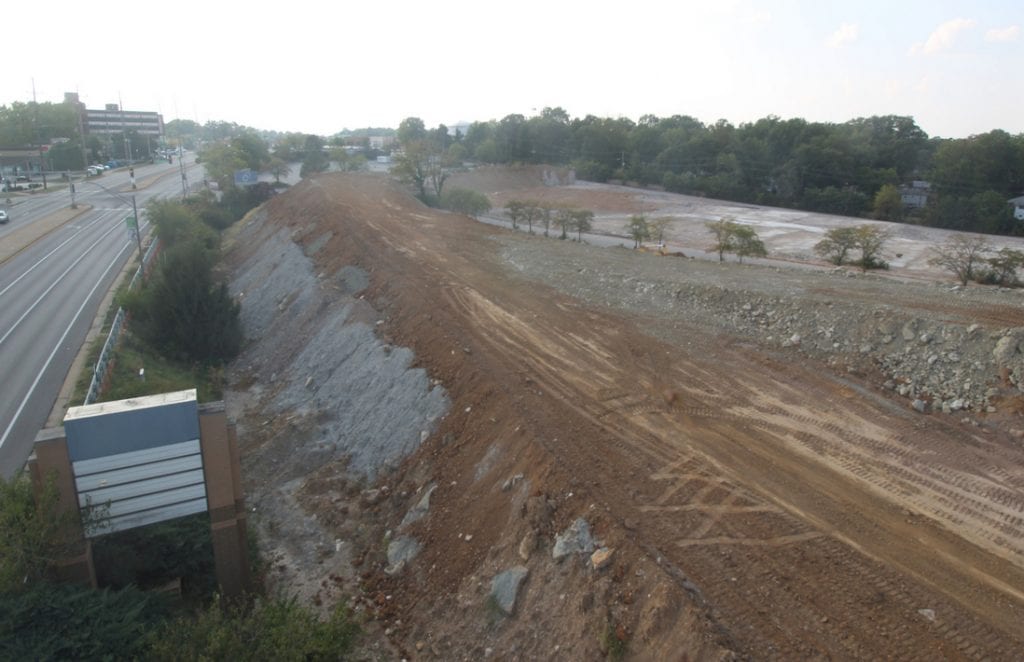 Of potential tenants, Burk told the commission, "They're out there. We are very, very confident that we can secure them … Collectively we need to go out to that marketplace … This site has a history in the marketplace. The potential users are aware of that history. They are looking for a signal from collectively, again, from the private sector and the public sector that this project has the capacity to move forward …"
The agreement with UrbanStreet included a concept site plan that calls for UrbanStreet to construct "at least 200,000 gross leasable square feet of space accommodating retail tenants, including at least 35,000 square feet of such space to be designated for plaza-centered entertainment space accommodating a multi-screen motion picture theater, a microbrewery, grouping of restaurants or other use(s) approved by the city that are intended to attract people to the redevelopment area."
UrbanStreet also proposes a 225-unit apartment complex currently envisioned as senior housing and 11 to 13 acres of open space and community gardens for the site.
Mayor Gregg Roby and City Administrator Kris Simpson told the Call that no tenants have been identified by UrbanStreet at this point.
"… It's a little unusual that they wouldn't be telling us, but it's not unusual for companies to want that information withheld from the public," Roby said. "For some reason, they don't want their competition to know 'Hey, we're looking at opening up a facility in this locale or in this region.' It's kind of a game they play with their competition, whether it's a Schnucks, a Dierbergs, an Aldi's or a Lucky's — whatever it is.
"Oftentimes, they'll keep that information, hold it very close to the vest and they'll demand that the developers don't release that information until they're ready to make it public. But at this point in time, we're not aware of anybody that's going in there."
Simpson and City Planner Adam Jones recently met with Pam Wucher of UrbanStreet. During the meeting, which Simpson characterized as "lunch," he said they discussed the status of the project with Wucher.
"They're having kind of a different conceptual look … You can probably picture in your mind the location of the various buildings and structures from the preliminary concept plan. You kind of have the senior housing component that was on the eastern side and then you have that like long strip of various mass of buildings toward the back of the site all in one line.
"Well, they're trying to change up that concept a little bit, moving different buildings around and seeing what that might do for them, experimenting with a different combination of tenants and things of that nature, just to see if they can come up with a site plan that works obviously for whatever they want to achieve economically, but also has to work for whatever tenants they approach."
But the city administrator said Wucher had few specifics to offer.
"She didn't have any specific people that they're talking to. She didn't have any one thing, 'Yeah, this is ready to go and we're good to go here,'" he said. "She shared with us that they're still banging away at it, that they're taking a more creative look at the site. And we gave them some feedback in terms of 'OK, this is kind of what the city's expectations are on this or that.' I wish it were more exciting, let's put it like that, I do.
"The sense I came away from it was OK, she's not sitting here giving us a 'Dear John' letter, that they've tried and tried and have failed. They're going to keep working at it, but at the same time it doesn't look like we're six weeks away from any major announcements. But who knows? Somebody could swoop in, maybe something changes and they get some big fish that changes the whole concept …"
Crestwood officials are not frustrated by the lack of progress on the mall project, according to Simpson.
"It's a complex project. It's 47 acres. There's a lot of pieces to it," he said. "Even though I'm not a developer and can't say how to make money in that world, I also recognize that the more pieces you have to the puzzle, the more complicated it is, especially when you've got shifting economics and different timetables and schedules for decision-making from all the different parties.
"So, they've got a tough task. There's no doubt about it. I don't sense any frustration from anyone on the board, and I certainly don't have any frustration with it."
With voter approval of the city's Proposition C 45-cent tax-rate increase and the county's Proposition P half-cent sales-tax for police and public safety, which is estimated to generate $525,000 annually for the city, the city is in a far better financial position, Simpson said.
"… I'm excited about it. So obviously the sooner the better, but I'm obviously maintaining my patience as well," he said. "It's the center of the city, so you can't really rush it. You want them to get it right, and the nice thing is with Prop C and Prop P, the urgency from a revenue perspective isn't there. There's no desperation now to get it done. We have time and that's fortunate. We can focus on getting something really good for the community and not just, we need something."
During a recent joint meeting of the Board of Aldermen and the Planning and Zoning Commission, Jones said the deadline for demolition work at the mall site was Sept. 12.
"Actually, it's in October," Roby said of the demolition deadline. "Adam went over the documents. We had talked about the fact that we thought it was mid-September, but it's actually October …"