Crestwood kicks off year with Character at Play game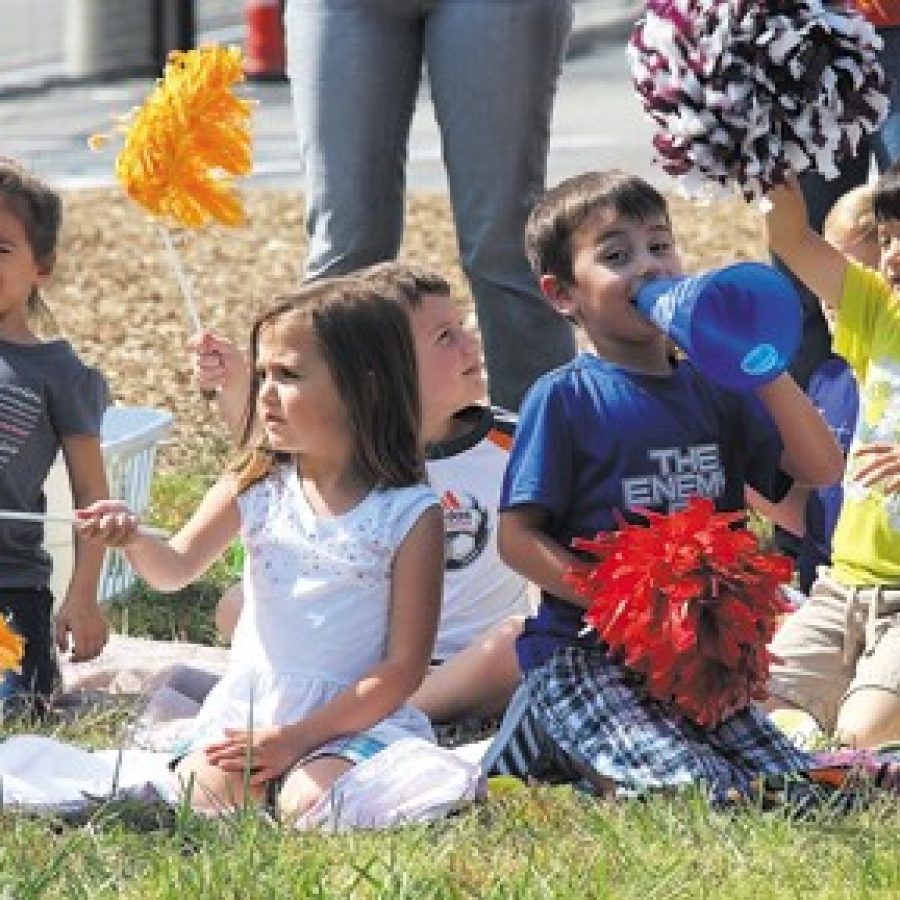 Crestwood Elementary School fifth-graders team up each year to take on their teachers during the school's annual Character at Play kickball game.
The purpose of Character at Play is to take the high level of character students learn and use in the classroom, and extend it to recess time, emphasizing fair play and safety, according to a news release. Students give suggestions for Character at Play guidelines during their class meetings at the beginning of each year.
"We want the playground to be a place where the ideals of good character — sharing, compromise, fair play and inclusion — are put into practice," Crestwood physical education teacher Darrion Cockrell stated in the release. "This kickball game gives us a chance to demonstrate our universal game rules to the whole school, in a way that is fun for students."
Besides kickball, Character at Play rules apply to the playground and swing set areas as well as games of wall ball, four square, lightning and knockout.
Crestwood's Character at Play guidelines are:
• Play fair — Make positive, healthy choices at all time and show respect for one another through good sportsmanship.
• Play safe — Follow directions and be kind, respecting self, others and the school facilities.
• Play hard — Everyone participates. Leave no one out and give your best physically and emotionally, in an effort that is respectful to yourself and others.