Crestwood Elementary kicks off school year with student-teacher kickball game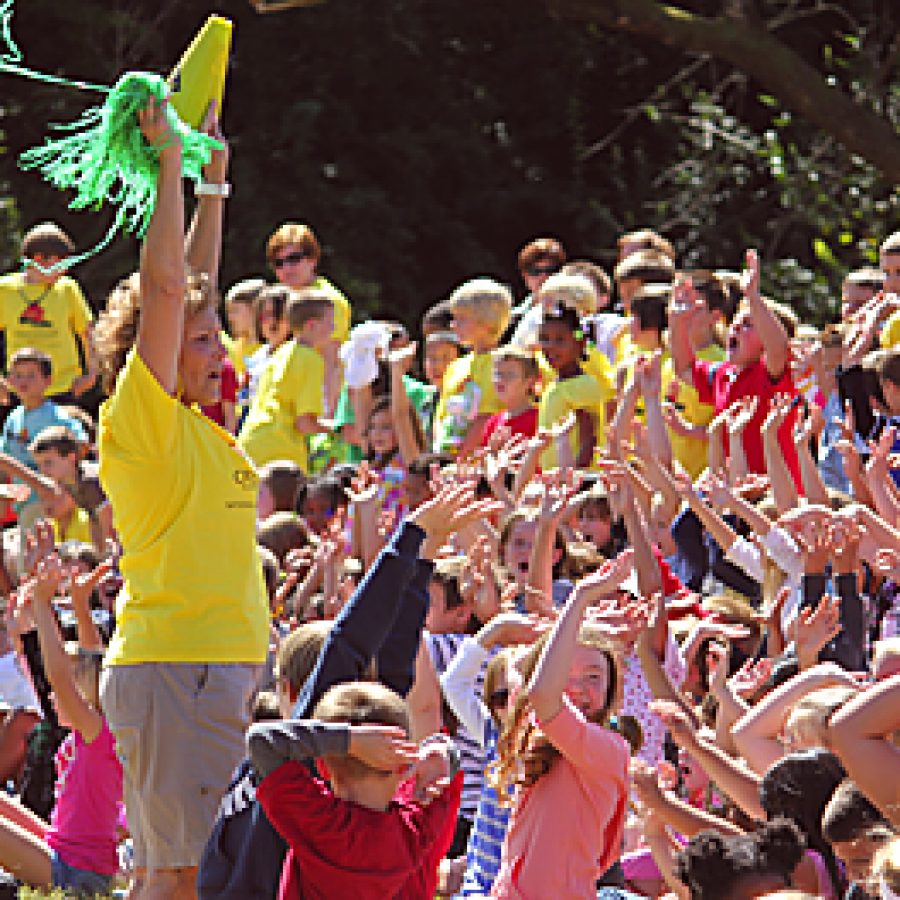 Every year, Crestwood Elementary School fifth-graders band together to take on their teachers in the school's Character at Play kickball game.
Students in kindergarten through fourth grade lined the field Thursday with handmade signs and megaphones, cheering on their older classmates. Meanwhile, teachers from all levels took turns "at bat," to see which team could score the most points.
The purpose of Character at Play is to take the high level of character students learn and use in the classroom, and extend it to recess time, emphasizing fair play and safety, according to a news release. Students give suggestions for Character at Play guidelines during their class meetings at the beginning of each year.
"We want the playground to be a place where the ideals of good character – sharing, compromise, fair play and inclusion – are put into practice," physical education teacher Kit Norton stated in the release. "The kickball game is great because it gives us a chance to demonstrate our universal game rules to the whole school, in a way that is fun for them."
In addition to kickball, Character at Play rules are also set for wall ball, four square, the playground area, and knockout.