Crestwood''s fire sales tax no false alarm; it''s needed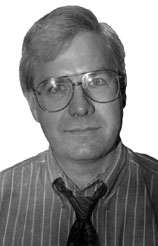 Crestwood voters will have an easy decision to make when they go to the polls next week to consider a quarter-cent sales tax designed to offset some of the costs of providing fire protection.
The decision Crestwood voters will make Tuesday, Aug. 5, when they consider the quarter-cent sales tax is easy because we believe city officials have made a very compelling case for the passage of the proposal, which is called Proposition 1.
If the quarter-cent sales tax is approved by voters, Crestwood's sales tax rate will increase to 7.575 percent from the current rate of 7.325 percent. The 7.575 percent sales tax rate would be identical to the sales tax rate in Brentwood, Maplewood, Olivette, Richmond Heights and Rock Hill.
If approved, the quarter-cent sales tax would generate $900,000 to $1 million annually for the city's Fire Department, which has an annual budget of about $2.5 million. The budget includes a $300,000 payment to the Affton Fire Protection District for the 290 acres east of the city between Grant and Rock Hill roads that was annexed six years ago.
The city's current general fund woes are no secret and have been well documented in this publication.
Passage of the quarter-cent sales tax not only would help the city build a fund balance in the general fund, but would allow the establishment of a capital replacement fund for costly vehicle and equipment purchases.
Mayor Jim Robertson and City Administrator Don Greer have pledged they would not ask the Board of Aldermen to seek voter approval of an additional revenue source until they believed the city was operating as efficiently and as cost effective as possible. We firmly believe they've kept their word as operations have been consolidated and a dozen positions have been eliminated, while the city's total expense position has been reduced by roughly $660,000 compared to the previous fiscal year.
Despite those one-time "efficiencies" that have been adopted, city officials have made it clear that any further efforts to reduce operating expenditures will require the elimination of one or more services currently provided by the city. Because police and fire protection comprise the largest part of the city's general fund budget, it's logical to conclude those services would be curtailed or eliminated.
We don't believe that's what Crestwood residents would want as the city's police and fire protection is first rate. In particular, we don't believe Crestwood residents would like it very much if the city eliminated its Fire Department and a fire protection district such as Affton or Mehlville began providing that service.
While the service provided by either Affton or Mehlville also would be top notch, we don't believe Crestwood citizens would like the cost of such service.
For example, Crestwood's property tax rate is 25 cents per $100 of assessed valuation. A Crestwood homeowner whose property is valued at $175,000 pays $83.13 in property taxes annually to the city. The Mehlville Fire Protection District's current tax rate is 92 cents per $100, while the Affton Fire Protection District's tax rate is $1.07 per $100.
If Crestwood residents utilized the services of the Mehlville Fire Protection District, a homeowner whose property is valued at $175,000 would pay an additional $305.90 in property taxes each year.
Mr. Greer told the Call, "To me, it truly is economics."
We agree, especially given the fact that Crestwood residents do not pay more than 10 percent of the total amount of sales tax revenue the city receives. Therefore, the majority of the revenue generated by the quarter-cent sales tax will be paid by nonresidents who utilize the city's streets and services such as police protection.
As we said, Crestwood residents will have an easy decision when they go to the polls next week. We strongly encourage Crestwood residents to vote "yes" on Proposition 1 because passage of the quarter-cent sales tax will help restore the city's general fund balance and ensure that the city continues to offer first-rate fire protection and other quality services in the most cost-efficient manner to residents.