Create a warm, inviting atmosphere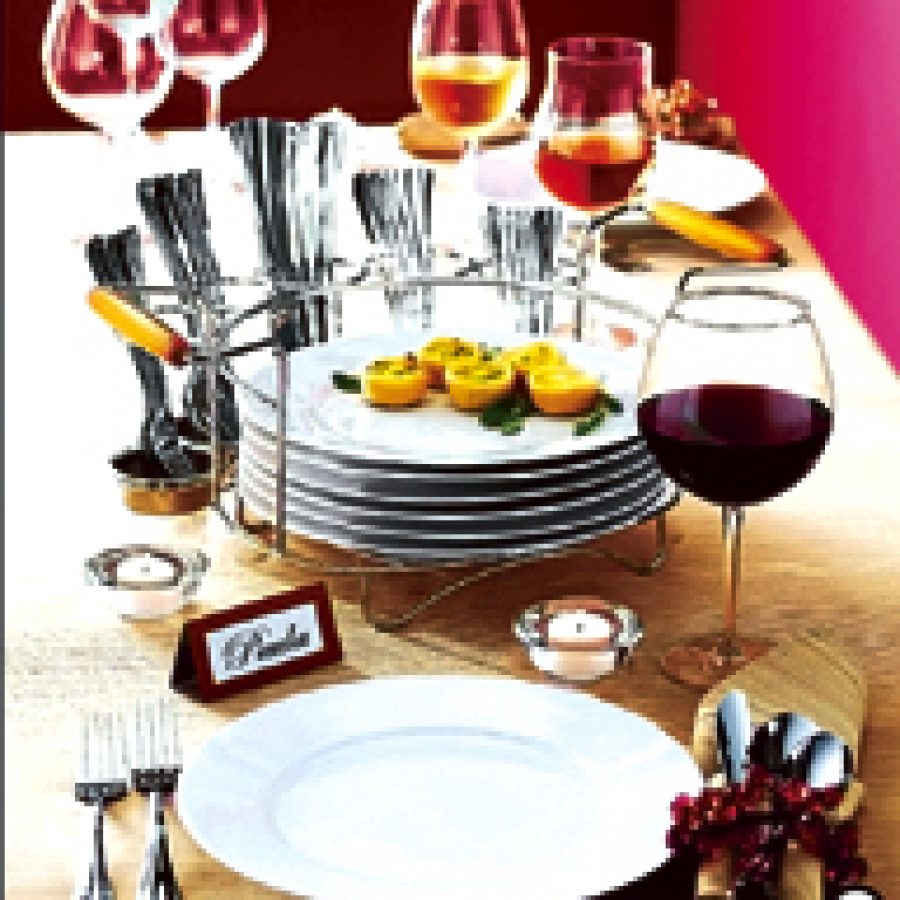 There's no place like home for the holidays — and by adding a few affordable items — it's easy to transform your home into a wonderful setting for holiday entertaining.
The secret to having a successful get-together is to create a comfortable environment where guests feel welcome. Here are some tips about creating that comfortable environment:
• Create warmth with lighting — Soft candlelight creates a cozy setting for dining and conversation. Consider votive wall sconces in the dining area along with a tabletop cluster of pillar candles surrounded by festive garland.
In the living room, place votive candles on the mantle, end tables and wall ledges or add a torchiere for ambient light.
Display aromatherapy candles in the powder room.
• Mix and match elements of style — In-troduce harvest or holiday hues as well as pattern and texture.
Update a sofa or chair with a slipcover in a chic suede or cozy chenille cable pattern.
Add beaded velvet, fringed, needlepoint or tassel pillows and replace a worn throw with one that's covered in patchwork. En-hance window treatments with braided, beaded or fringed tie backs and embellish with crystal or floral garland. In the bath, exchange solid hand towels for plush versions adorned with tassels or satin ribbon.
• Play tabletop dress-up — Whether your dining style is casual, whimsical or formal, create a landscape that invites guests to dine in style. Layer surfaces with linens, dinnerware and accessories.
A table runner, made of crushed velvet patchwork or one that's embroidered or monogrammed will add dimension to a solid tablecloth.
Plate chargers help to display and unify an eclectic mix of dinnerware in solids, patterns and shapes.
Napkin rings, made of wrought-iron scrollwork, carved wood, rattan or beads, add a special touch. Complete the picture with a tealight scrollwork centerpiece or a grand martini floating candleholder.