County Police investigate Fenton bank robbery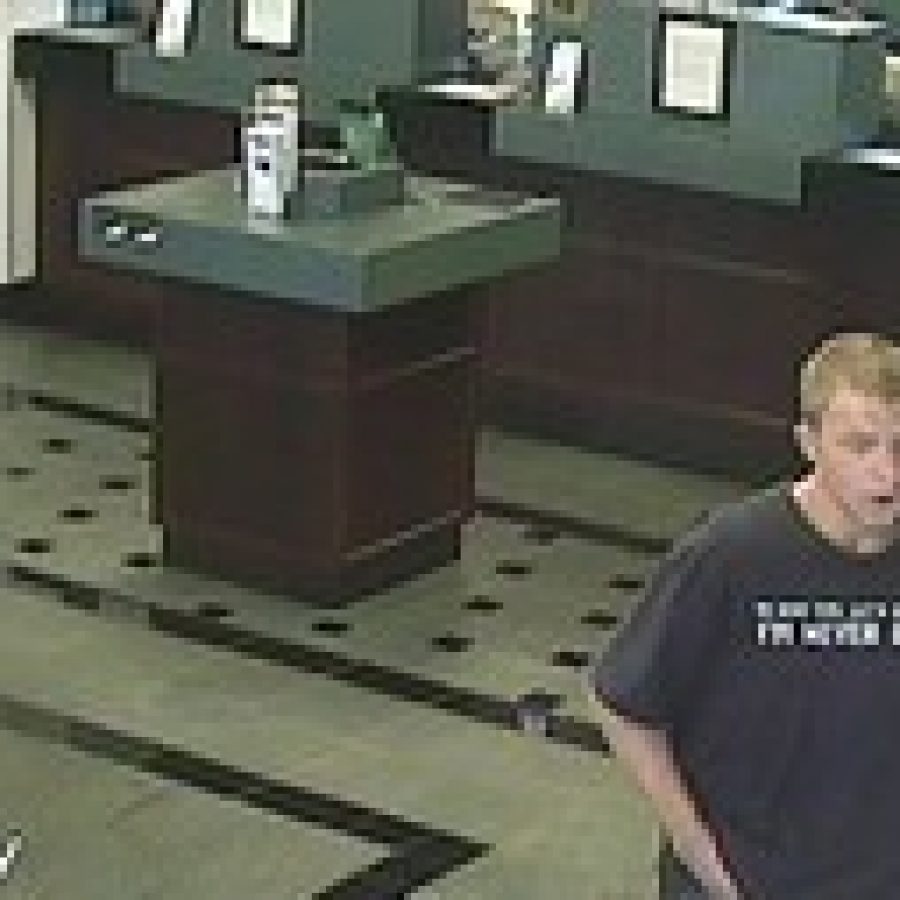 The St. Louis County Police Department is investigating a bank robbery that occurred at 9:25 a.m. today — Aug. 29 — at the Reliance Bank at 1000 S. Highway Drive, Fenton.
Police say they are seeking Joseph L. Haring, 27, for questioning. A subject described as a white male, thin, approximately 6 feet tall, buzz haircut, wearing a blue shirt and dark shorts demanded money and fled with same, a news release stated.
No weapon was displayed and no one was injured. The suspect drove away in a silver-colored Honda SUV and traveled east on Highway 44. He was not apprehended. Police said the silver 2006 Honda Ridgeline with Missouri license plate 1ME134 was reported stolen Tuesday from Jefferson County.
Anyone with information is asked to contact the St. Louis County Police Department at (3154) 889-2341 or make an anonymous call to Crimestoppers at (866) 371-TIPS to be eligible for applicable rewards.
Editor's note: This story was updated at 4:30 p.m. Wednesday with information about the man sought for questioning and specifics about the Honda SUV.