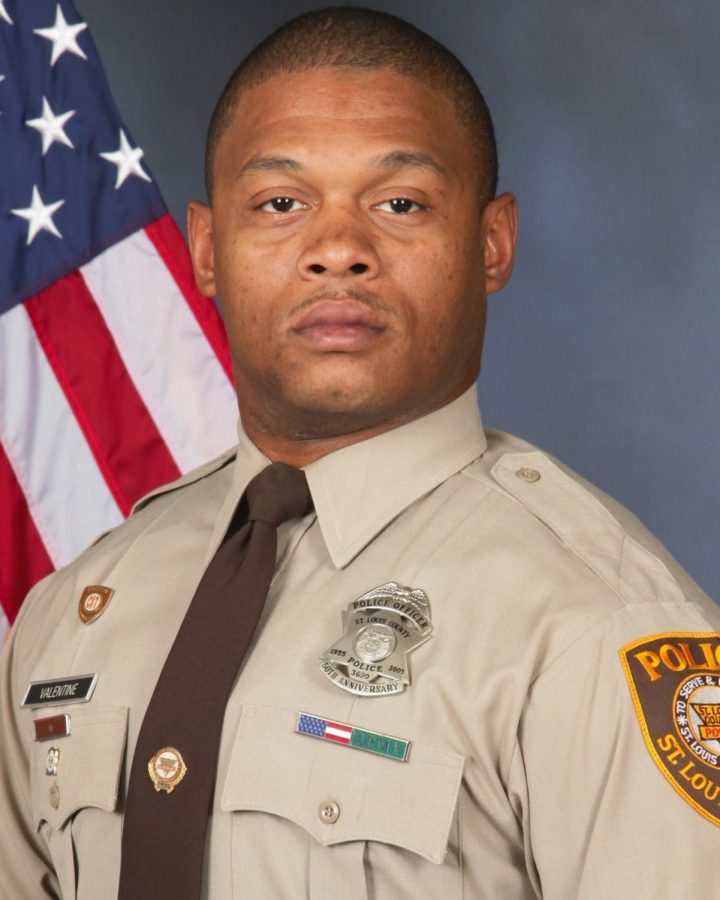 A St. Louis County police officer was killed in the line of duty last week.
Detective Antonio Valentine, 42, was fatally injured in a motor vehicle accident in Bellafontaine Neighbors in north St. Louis County Wednesday, Dec. 1.  Valentine was assigned to the Bureau of Drug Enforcement.
The fatal incident occurred as drug unit detectives attempted to stop a black Volkswagen Jetta during an investigation. The Jetta, going westbound on Chambers Road, crossed the center of the road and collided with the unmarked police van, going eastbound, that Valentine was in. First responders attempted to treat Valentine's injuries, but he succumbed to his wounds later in an area hospital. The second detective involved in the crash was treated for minor injuries and released from the hospital.
Valentine had been with the department since 2007 and was an Army combat military veteran of Iraq and recently retired from the Air Force Reserve. Valentine is survived by his four children, ranging in age from 10 to 22. 
"On behalf of our entire Department, I wish to express our sorrow and sympathy over the tragic death of Detective Antonio Valentine. Detective Valentine dedicated his life to serving the public through both his law enforcement and military careers. He was devoted to his family and friends. We are greatly honored to have worked with him and have him as part of our family," St. Louis County Acting Police Chief Kenneth Gregory stated in a press release. 
While not an employee in the Mehlville School District, Valentine was a coach for the Junior Panthers football team at the district's middle school. His children did/do attend Mehlville schools and the district is putting together fundraisers in the future to support Backstoppers. 
Backstoppers is an organization that provides aid to families of fallen first responders and Valentine's page can be found here.
Valentine's visitation will be held Dec. 9 at Layne Renaissance Chapel on Florissant Avenue from 5-8 p.m. The funeral service will happen the following day at 9 a.m. at Cathedral Basilica of St. Louis on Lindell Boulevard. 
People can donate flowers for Valentine's funeral services by clicking here.