County officials receiving mixed feedback from citizens on Affton 'Great Streets' plan
Series of residents have voiced opposition to 'Great Streets' plan at council meetings
Gravois Road in Affton could get a face-lift and Kirkwood-like upgrades as a "Great Street" starting this summer, but the lanes will not be reduced after pushback from residents.
County Executive Steve Stenger an-nounced Monday that the county is recommending to the Missouri Department of Transportation, or MoDOT, that several blocks of Gravois should not be restriped from five lanes to three lanes as the county Department of Planning proposed ahead of an April 5 open house that saw mixed feedback from the public on the plan.
The plan called for a new center turning lane and designated parking on each side that county officials believed would make Affton more attractive to businesses, but residents said they thought traffic would slow to a crawl on the busy highway.
Affton residents who attended a series of open houses last year said they want improvements to the road, but at this month's open house on the more specific "road diet" plans, many were skeptical.
The proposal to make one of south county's busiest roads more Kirkwood-like came from open houses last year where Affton residents overwhelmingly said they wanted more pedestrian-friendly features on Gravois, which they see as Affton's Main Street.
This year was the perfect time to make a change since MoDOT, which owns the road, is going to be repaving and restriping it later this summer.
Right now, a pedestrian in Affton has to cross five lanes of Gravois traffic to get to a business on the other side, Planning Director Justin Carney said.
But with the road diet, they really only have to cross two lanes, not counting the center turn lane. Many sidewalks in Affton have no curb, which makes walking even more dangerous.
Taking away a lane on each side for parallel parking would put cars between walkers and the road, and as it does in Kirkwood and Maplewood, attract pedestrians to walk and shop for a more thriving business corridor.
"Gravois in Affton is a focal point, so how can we make it more of that Main Street feel and revive that Main Street business element of it?" Carney said. "And some of that is inviting pedestrians to be on the road. No one walks on Gravois right now because they don't feel safe."
But the voices against changing Gravois were heard, and no lanes will be taken away, Stenger said in a statement to the Call.
"There is overwhelming support for pedestrian amenities including lighting and sidewalks," he said. "We will make sure those elements are included in future planning efforts."
For the last few weeks, a series of residents have attended County Council meetings to oppose the plan.
Although Stenger is an Affton native, resident Susan Mayor said that as an unincorporated area, she believed Affton had no one to defend it against initiatives like Great Streets Gravois.
"We're not a city, we don't have a mayor, we don't have anybody to stand up for us, so us residents will have to do this," she said. "So I would just like to say that I think that if we reduce this roadway to two lanes, you're asking for road rage … We need growth and development, but it's just wrong to take away the streets. Please keep our streets four lanes."
Last week, Stenger replied to Affton resident Debra Erp, "There is no intention to close lanes on Gravois and no lanes are going to shut down on Gravois as part of a Great Streets program. It's just not going to happen."
When Affton resident Erv Rhode spoke in favor of changes on Gravois and more bike lanes, Stenger said, "Lane reduction is not on the table. That won't be happening, but the other elements are all up for discussion."
About the Writer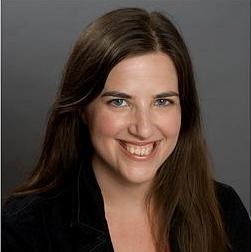 Gloria Lloyd, News Editor
Gloria is the editor of The Call. If you have any thoughts or suggestions for coverage, email her at glorialloyd@callnewspapers.com.