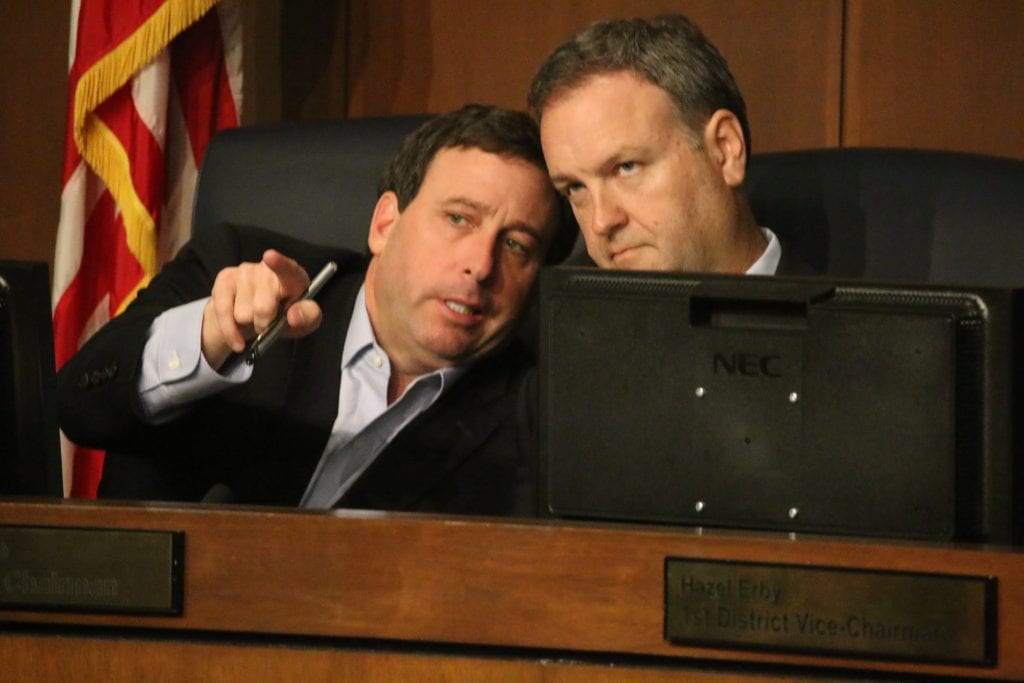 Jessica Belle Kramer
By Gloria Lloyd
News Editor
glorialloyd@callnewspapers.com
In a whirlwind turn of events Monday in St. Louis County, County Council Chairman Sam Page, D-Creve Coeur, is the county's new leader after County Executive Steve Stenger resigned when a federal grand jury indicted him on charges of pay-for-play.
Page called an emergency meeting after The Call's press deadline Monday night, where the council elected him the new county executive 5-1-1, with 1st District Councilwoman Hazel Erby, D-University City, voting against him and Page abstaining. Under the county Charter, the council majority, in this case Democrats, has to elect a Democrat either on or off the council.
In the wake of the unsealing of the indictment Monday and Stenger's almost immediate resignation, Page and Erby emerged as the most likely candidates to drum up support among fellow council members. The other possibilities were 4th District Councilwoman Rochelle Walton Gray, D-Black Jack, and 5th District Councilwoman Lisa Clancy, D-Maplewood, who just took office Jan. 1.
Erby would have been the first female county executive, and Page will have to quit his position as an anesthesiologist to take the $140,000-a-year position.
Page will serve until Dec. 31, 2020, with a special election held November 2020, the same time as the city-county merger that once set Stenger up as its centerpiece.
Stenger, 47, pleaded not guilty Monday in the case of "United States of America vs. Steven V. Stenger" at the Thomas Eagleton U.S. Courthouse in downtown St. Louis, with his defense attorney Scott Rosenblum at his side.
The council elected Page chairman in January for an unprecedented third time in a row, a vote of confidence in how he had handled the council's ongoing rift and lawsuit with Stenger over separation of powers in the county.
This is a developing story. Check back for updates.