Council subcommittee to vote on proposal for former Johnny's site
Planning panel recommended against car wash, round-the-clock hours for gas station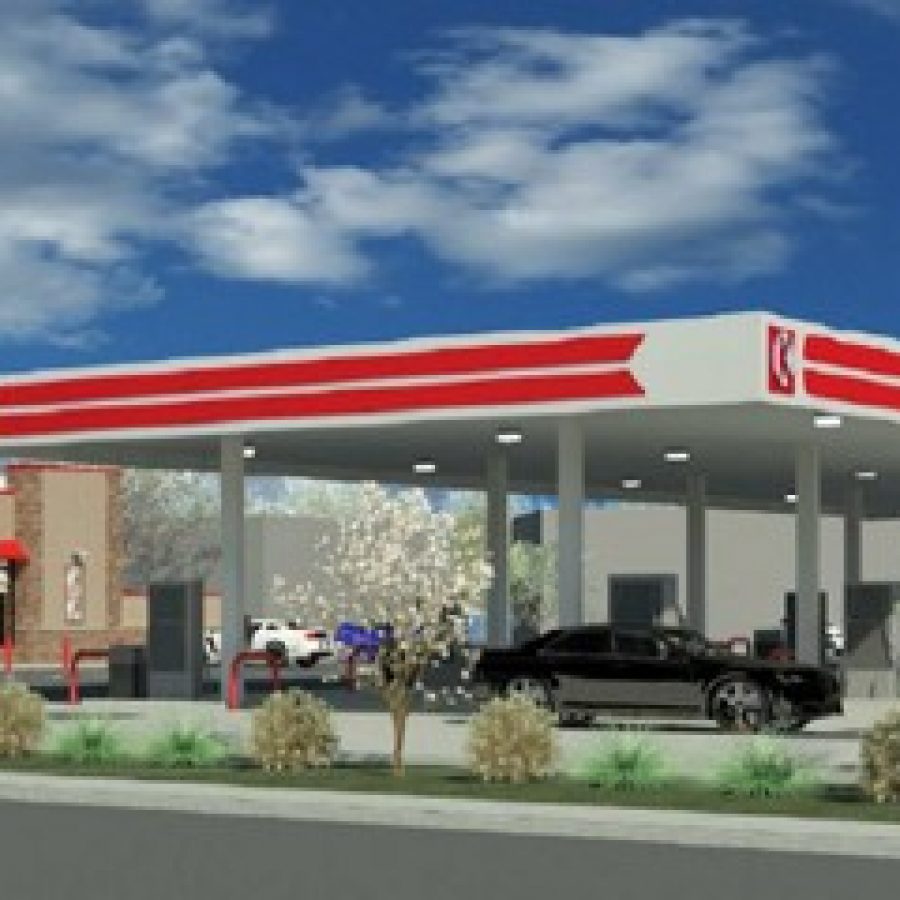 Over months of meetings, residents and business owners have made it clear that no matter what, not everyone will be happy with the county's decision on zoning for the former Johnny's Market site.
A final decision could come later this month from the County Council. The Public Improvements Committee, a council subcommittee, held the latest public hearing on the gas station proposed for the site, and the committee meets next week to vote on a recommendation to the council.
The committee will meet to take a vote at 5 p.m. Tuesday, Aug. 18, in the County Council Chambers at 41 S. Central Ave.
Developer Meland Properties wants the County Council to overturn a recommendation from the county Planning Commission so that it can build a 24-hour Circle K gas station and car wash at 11555 Gravois Road, where south county institution Johnny's Market operated for 68 years at the intersection of Gravois, Sappington and Denny roads.
The planning panel recommended earlier this summer that the council approve the gas station with restricted hours and no car wash, but Meland insists 24-hour operations are not negotiable for the operation of a Circle K.
Neighbors do not want a gas station at all, but some see the limits recommended by the county are a fair compromise, said Sunset Hills Ward 2 Alderman Steve Bersche, who represents nearby residents. Some Sunset Hills residents complained about the inconvenient time of the meeting — 4:30 p.m. on a Tuesday in Clayton, just prior to the weekly County Council meeting — and Bersche told the committee he received many phone calls and emails from residents of his ward asking him to represent them at the hearing to oppose the project because they could not make it to Clayton.
"Unique to Circle K, an hours-of-operation limitation is counterproductive to their business model," said Circle K and Meland representative Tim Barnes of Missouri Land Company. "We feel an hours-of-operation restriction would provide an undue hardship for this particular site and any future operators on this particular site."
Most of the 90-minute meeting was given to representatives associated with Circle K to present details about the project, with public comments from some of the 23 residents in attendance taken for the last half hour.
Representing Circle K, attorney Bill Remus framed the issue as one of economic development and attracting a company that has more than 7,000 convenience stores operating nationwide.
"The store has been designed to fit into the community, to hopefully spur redevelopment within the community, which would be really positive for this corridor," he said. "It will not be a detriment to the community, it will be an enhancement to the community."
Sunset Hills neighbor Clifford Underwood noted that at the initial March 16 Planning Commission public hearing, Barnes said that Circle K wanted to be a good neighbor.
"You aren't a good neighbor if you're open 24 hours a day," Underwood said.
Neighbor Dan Reise said four of the five people who live closest to the proposed gas station could not make the meeting because they work, including a woman whose bedroom window would be five feet from the proposed all-night car wash.
"She works to support her family," he said. "She was in tears when I told her the Planning Commission listened to her faithfully. She was so thankful. I knocked on her door today — she was in tears again. She said you mean they're going to put that car wash next to my bedroom? … It's just something that's not wanted, not needed, we could get a petition. Your constituents who live in that area, they're not in favor of it."
Other gas-station opponents said it could endanger the safety of Lindbergh Schools students walking back and forth to Long Elementary School up the road on Sappington and impact their own quality of life, including restricting access to the World War II Memorial located in the wedge in the middle of the intersection in front of Johnny's.
Some of the neighbors directly appealed to the council members.
"Our area is a family area, a residential area," said Sunset Hills resident Al Baker. "I would ask all of you guys — put yourselves in our place, would you want this thing across the street if you have a half-million-dollar home? Would you want to look at that every day? The people next to the car wash, how are they going to sleep at night?"
After years of not referring any projects to the Public Improvements Committee, in recent months the council has relied on the council subcommittee as a second-chance zoning process for disputed projects.
Fifth District Councilman Pat Dolan, D-Richmond Heights, chairs both the council and Public Improvements, and the standing committee's other members include 6th District Councilman Kevin O'Leary, D-Oakville, 2nd District Councilman Sam Page, D-Creve Coeur, and 7th District Councilman Mark Harder, R-Ballwin.
Only Dolan and Harder were at the July 28 Public Improvements hearing, with Page and O'Leary absent.
The Johnny's site is a rare example of county rezoning that affects residents in multiple County Council districts and has also drawn interest from Council members across the county who attended the July 28 hearing, including 1st District Councilwoman Hazel Erby, D-University City.
The proposed gas station is in an unincorporated area of Dolan's 5th District, but many of the neighbors live across the street in Sunset Hills and are represented by 3rd District Councilwoman Colleen Wasinger, R-Town and Country. Other nearby residents are represented by O'Leary, who used to own his namesake bar and restaurant in Sunset Hills.
Wasinger noted that acting board President Tom Musich called to let her know that his Ward 2 constituents are fervently opposed to the gas station.
At the initial public hearing on the project March 16, former Ward 2 Alderman Scott Haggerty — who was defeated by Bersche in the April election — spoke against it, along with Ward 4 Alderman Pat Fribis and Ward 1 Alderman Dee Baebler. Musich and Bersche came to later meetings where the panel discussed the project but took no public comments.