Council chair wants to do what's right for the people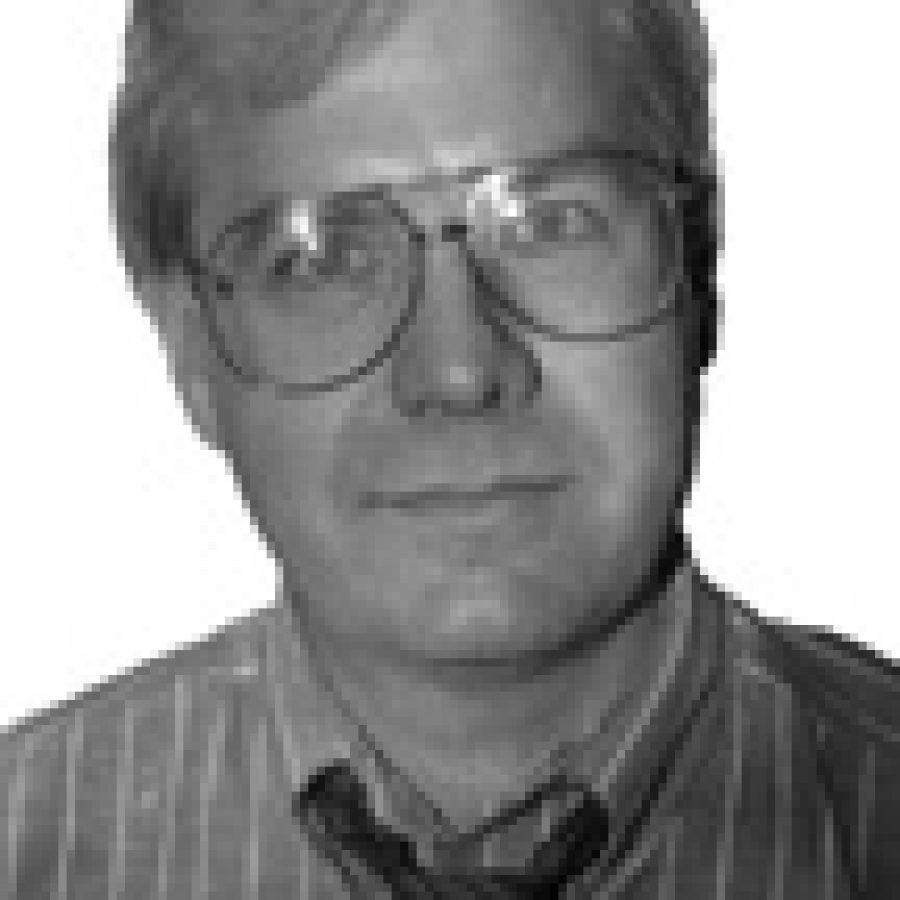 In the many years this newspaper has covered the County Council, rarely have Call reporters seen a council member break ranks with his or her party.
In fact, seeing the council cast split votes along party lines pretty much has been the norm over the years.
That's why 6th District Councilman Steve Stenger, who currently serves as council chairman, has been a breath of fresh air.
Stenger, a south county Democrat who was elected to the council in November 2008, hasn't been afraid to cast votes in which he has been the sole dissenter or votes in which he breaks ranks with his fellow council Democrats. Certainly no one could accuse Stenger of being a rubber stamp for County Executive Charlie Dooley, a Democrat — something some feared before Stenger's election.
Just last week, Stenger crossed party lines to vote against a measure that would extend the length of the county's trash-district contracts to five years from three years. By a 4-3 vote, the council gave initial approval to the measure. Stenger joined council members Greg Quinn, R-Ballwin, and Colleen Wasinger, R-Town and Country, in opposing the proposal.
A vote on final approval of the measure was set Tuesday — after the Call went to press.
Not only did Stenger vote against the proposal last week, he went so far as refusing to sponsor the legislation.
Typically, the council chairman sponsors legislation that applies to all council districts. But Stenger refused to do so for the trash-district contract bill — the measure instead is sponsored by Councilman Mike O'Mara, D-Florissant.
Asked about his split from fellow council Democrats on last week's vote, Stenger told the Call's Evan Young, "If it's not the best deal for the people of St. Louis County, I'm not voting for it. I'm not worried about being the only person that votes no. I'm not even worried about being the only person in my party that votes no … My job is not to get re-elected. It's to do what's right for the people in my district. So in other words, it's not always the popular thing; it's the right thing, and that's what I'm going to do."
Many elected officials don't give a darn about doing the right thing — especially if doing the right thing will hurt their ability to get re-elected.
That's why it's so refreshing to have a south county elected official whose sole interest is in doing what's right for his constituents. We urge Stenger to keep up the great work.