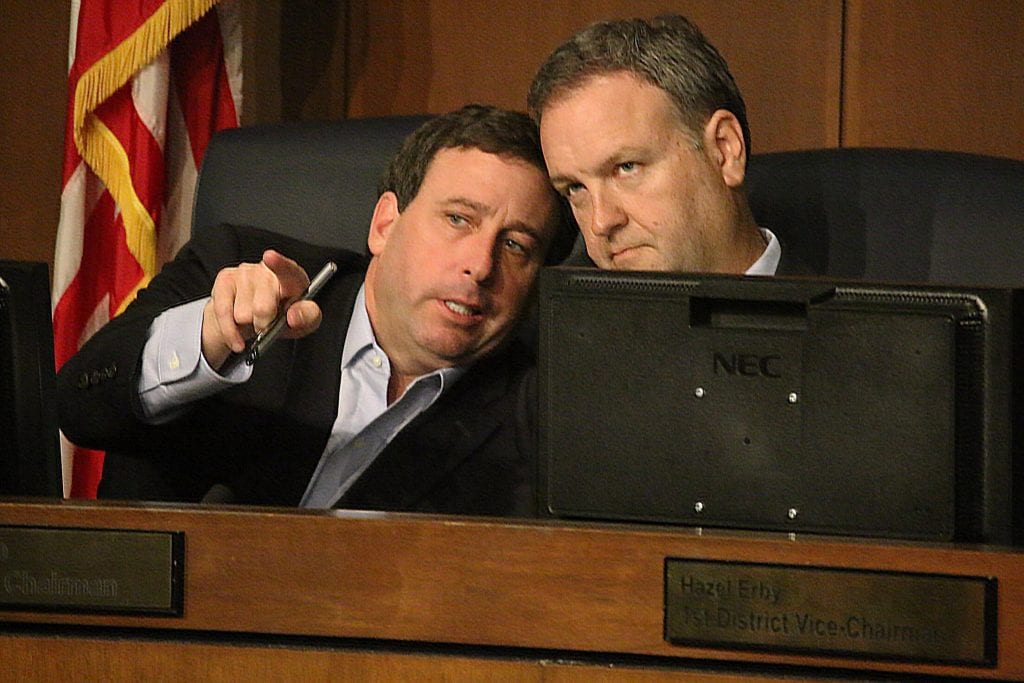 By Gloria Lloyd
News Editor
glorialloyd@callnewspapers.com
In a similar move to last year, the St. Louis County Council cut $35 million of unused appropriations from County Executive Steve Stenger's recommended 2019 budget last week, balancing the budget on paper while passing a resolution condemning him for not coming up with a plan to balance the budget.
The $772 million budget recommended by Stenger carries a $10 million operational deficit, as expenses outweigh revenues.
Stenger wrote in this year's budget memo that while the county could provide current services for one more year by dipping into the reserve fund, the 2020 budget will send the county's reserve fund into the red, which will require either service cuts or hikes in revenue.
In response, the council substituted its own budget bills last week for Stenger's.
Like last year, the council didn't cut any actual programs or jobs, but only rollover money that had long been budgeted for unfilled positions or other expenses that remained in departments' budgets each year but typically hadn't been spent.
The end result is that the 2019 budget is essentially kept at the same levels the county appropriated last year. Stenger had recommended about the same amount that he recommended last year, which the council also redlined.
It's a slash of about 5 percent from what Stenger recommended, but the cuts weren't across the board, 6th District Councilman Ernie Trakas, R-Oakville, said: "In some instances the cuts were significant, in others not so much and in some cases not at all…. We came up with our own plan, and that took I can't tell you how many hours last week alone, going through the budget and trying to find areas that seemed most suitable for cutting without breaking anything."
The move will at least provide a balanced budget on paper. But it doesn't provide any long-term financial sustainability for the county budget, where the general fund's expenses are higher than revenue coming in.
It also doesn't provide any money for raises for county employees. For that reason, 1st District Councilwoman Hazel Erby, D-University City, abstained from voting for it. The sole "no" vote came from 5th District Councilman Pat Dolan, D-Creve Coeur, who said he'd only been given the new budget at 8 a.m. the day of the meeting.
Every council member met in pairs with Stenger's staff in October to get a preview of the budget, presumably to avoid a quorum and an illegal meeting under the Sunshine Law. And council members promise more hearings throughout the first quarter of 2019 and possibly the entire year to examine where they can find efficiencies in county government.
They held dozens of budget hearings over the next two months with departments, and questioned department heads about the unappropriated rollover money.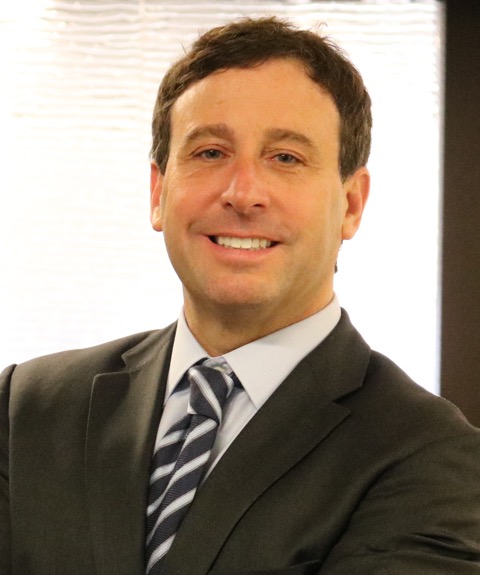 Stenger hasn't attended a council meeting since Thanksgiving.
His Chief of Staff Bill Miller issued a statement about the council's action: "The council's self-serving budget actions represent a betrayal of public trust. The majority members of the council increased their own budget by 22 percent while cutting $36 million from other departments, including Public Health and Human Services. The council has also willfully violated the law in refusing to provide even the minimum mandated funding amount of $2.7 million to the St. Louis Economic Development Partnership. It's unconscionable that Council is cutting vital economic development efforts while inflating its own budget at taxpayer expense."
Some areas were cut 10 or 12 percent. The council cut the Economic Partnership by $3 million, which was the increase Stenger had recommended over last year's budget. The IT Department was also cut about 10 percent. The county counselor's office was cut by 5 percent.
One of the most disputed cuts is one proposed for the St. Louis County Police Department. Chief Jon Belmar promised to hire and set up 50 two-officer patrol cars, but it takes time to fill so many police positions.
That line item was a key promise of Proposition P, the countywide sales tax that voters approved in April 2017.
St. Louis County Police Association Business Manager Matt Crecelius objected to what he called the secretive nature of the council introducing its own budget bill, after Stenger's was available for months and up for public hearing Nov. 27.
But Trakas and council Chairman Sam Page, D-Creve Coeur, said that the bills were available 24 hours in advance for anyone who wanted to see them.
But more importantly, Crecelius said cutting appropriations for Prop P promises was a violation of the pledge the council made to voters last year.
"This is very important to the taxpaying public because it involves their safety," Crecelius said. "In less than a year, you are engaging in the precise conduct that many feared would happen with the Prop P funds."