Concord teen earns rank of Eagle Scout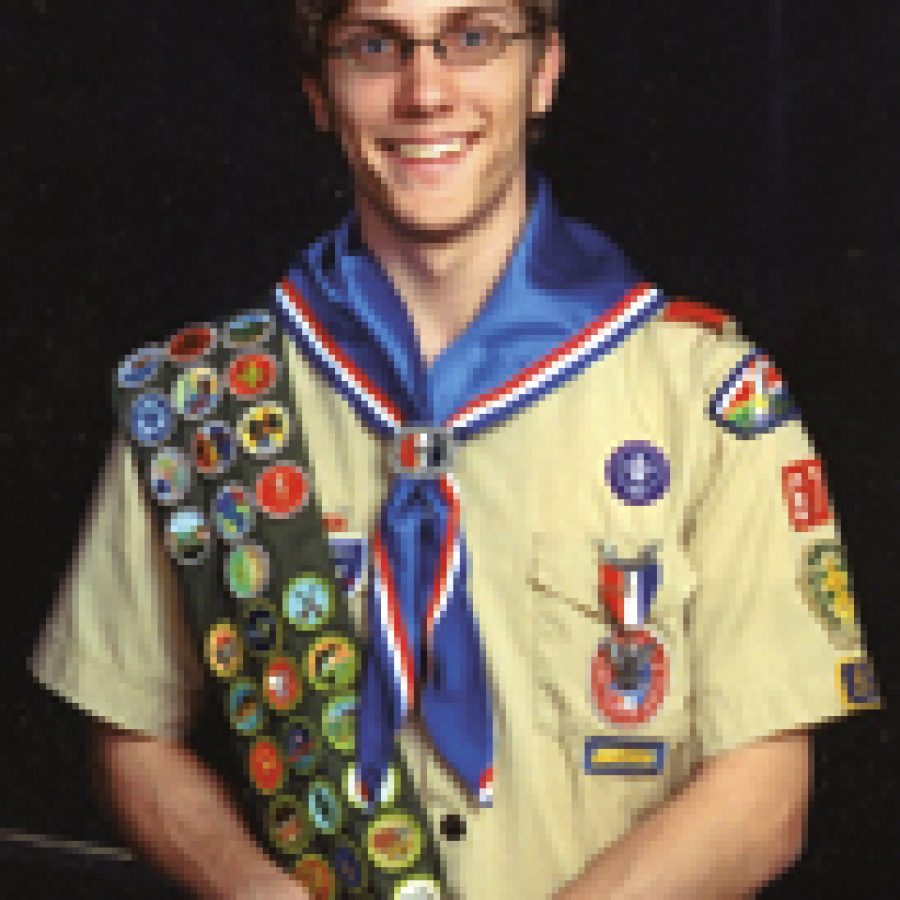 Brian M. Kurtz of Concord, a member of Boy Scout Troop 67, has earned the highest rank in Scouting, Eagle Scout.
Only 2 percent of boys who enter the Scouting program will achieve the Eagle rank. A senior at St. Louis University High School, Kurtz received the award at Abiding Savior Lutheran Church, where he is a member.
Active in Scouting since the first grade, Kurtz achieved many honors along the way, including earning 31 merit badges and one Eagle palm.
He is a member of the Order of the Arrow and received the Shiloh Veteran Hiker Award. In Troop 67, he served as patrol leader and senior patrol leader.
Memorable adventures of his Scouting career include attending Junior Leadership Training Camp at Camp S-Bar-F and hiking at the Rocky Mountain National Park.
In 2003, he spent a week at the Interna-tional Scout Centre in Kandersteg, Switzer-land, followed by two weeks in the Czech Republic with a host Scout family and a stay at the Czech Scout camp in Olomouc.
For his Eagle project, the Concord teen designed and supervised the planting of a 20-foot-by-25-foot prayer garden at Abiding Savior Lutheran Church, which included a curved, stone re-taining wall.
Thirteen Scouts worked on the project for a total of 225 hours.
Kurtz has received academic and leadership scholarships and will study pharmacy at Creighton University this fall.