Concord resident asks thieves to return statue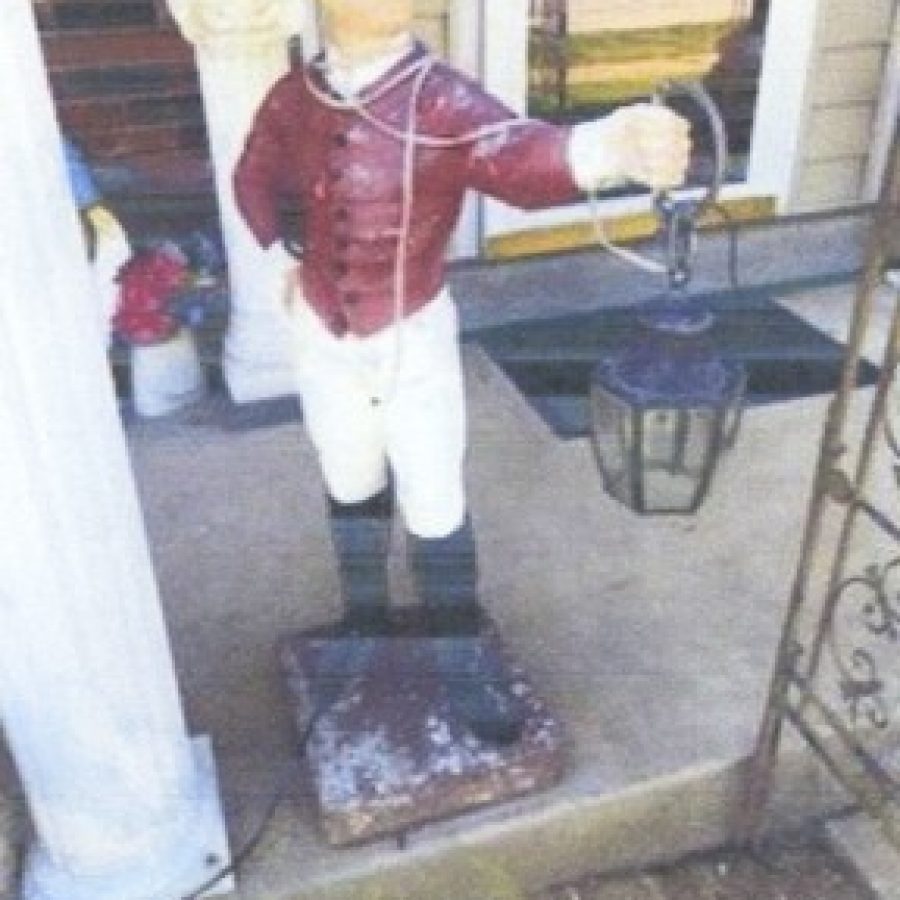 A Concord resident is asking the thieves who stole a 150-pound concrete statue of a lawn jockey from his front porch to return it.
Anthony Caruso of the 4600 block of Littlebury Drive told the Call the concrete statue was stolen in mid-June from his porch. A second identical concrete statue of a lawn jockey was left untouched on his front porch, he said.
Given the weight of the statue, Caruso believes at least two people were involved in the theft, which has been reported to the St. Louis County Police Department.
"I would like the thieves to bring it back," Caruso said, adding the statue holds great sentimental value for him. "It was the last thing my wife painted before she passed. My son and I are very depressed over this."