Community mourns loss of Wohlwend Elementary student
Ten-year-old struck, killed by log in Alabama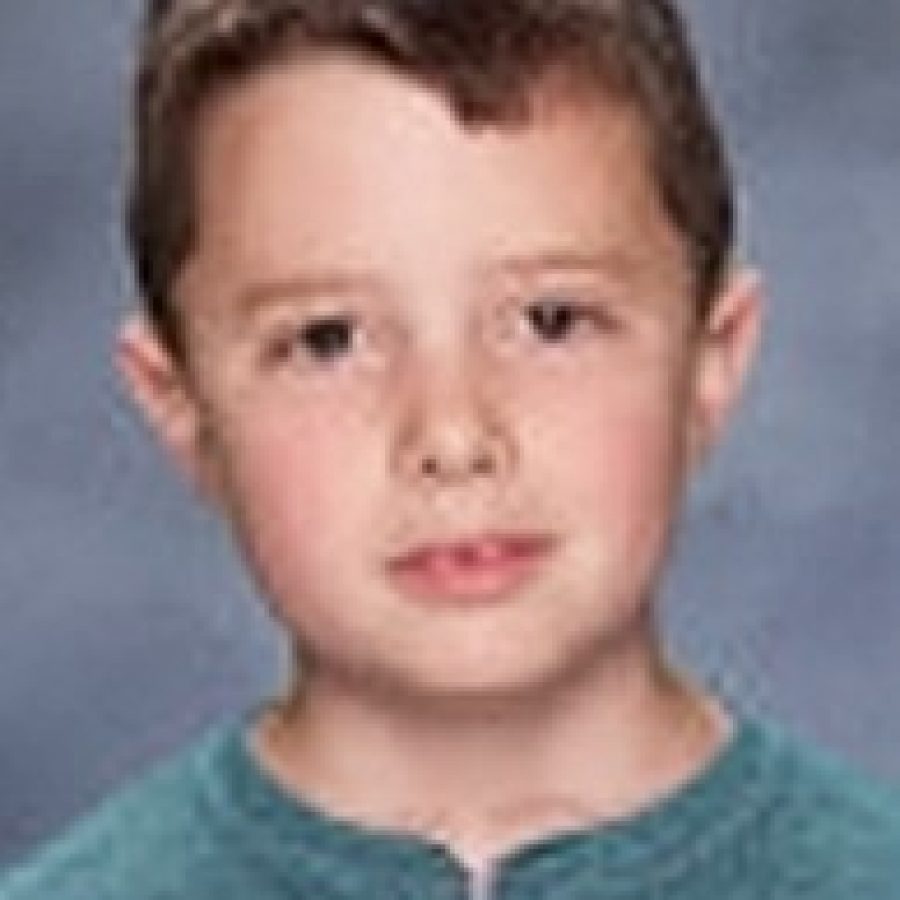 A 10-year-old Oakville boy on vacation at the Gulf of Mexico died Wednesday after he was struck and killed by a log swept in on waves from Tropical Storm Cindy.
Nolan McCabe, 10, just finished fourth grade at Wohlwend Elementary, Mehlville School District Assistant Superintendent Jeff Bresler said in a districtwide email Thursday.
Nolan was struck in the head around 10:30 a.m. Wednesday on the beach behind his family's rented condo in Fort Morgan, Ala., by an estimated 14-foot log that was swept up in waves from the Gulf storm, Baldwin County Sheriff Hoss Mack said in a press conference Wednesday afternoon.
Nolan is the son of Jennifer and Joshua McCabe of Oakville, who were with Nolan on vacation, Bresler said. His older sister Claire attends Bernard Middle School.
The boy's family was staying in condos on Ponce de Leone Court near Fort Morgan Road with a number of extended family members from the St. Louis area for a family reunion, Mack said.
Nolan and other family members walked on the beach during high tide to see the storm and its waves, which reached 10 to 12 feet, but they did not go in the water, the sheriff said.
As the family members saw Nolan split off from the group and stand next to a large log, one of them called out to him to move, but it was too late.
A much larger wave crashed onto the beach and picked up the log, which Mack estimated to weigh a minimum of hundreds of pounds. The log rolled completely over Nolan's body, and family members had to dig him out to try to revive him.
It did not appear that the boy drowned, but he sustained severe head injuries, Mack said.
The family took Nolan inside to perform CPR, but paramedics from the Fort Morgan Fire Department pronounced him dead at the scene.
The family did everything right by not swimming in the ocean during the storm, but residents who live near the Gulf may be more aware that during a storm, the surf and debris rising from the ocean can be deadly, Mack said.
"When we start to have these 10- and 12- and 20-foot waves, it turns these things up — we've had old Confederate warships brought ashore from hundreds of years ago," Mack said. "You have to respect the sheer power of Mother Nature when we have one of these."
Since the log was moved by waves caused by the tropical storm, authorities are classifying Nolan's death as weather-related, the sheriff said. An autopsy will be conducted at the Alabama Department of Forensic Sciences in Mobile, Ala.
Baldwin County authorities are providing chaplains and other support for Nolan's family, who suffered the worst loss imaginable while far from home, the sheriff said.
"As you can imagine, this is a difficult day for them," Mack said. "This was meant to be a family destination reunion. The fact that some family members had witnessed this and are still working through this. The fact that they are not from here. They've got a long way to go back home, and they've got family members that are in another location."
Mack asked for his community to keep the McCabe family in their thoughts and prayers, and that was echoed by the school district in the email sent out Thursday.
"Our thoughts and prayers are extended to this family as well as the Wohlwend Elementary Community," Bresler said.
Nolan is the third young Mehlville student to die this year, after the deaths in April of two students within days of each other. Rogers Elementary first-grader Demond Moorehead, 7, was struck and killed by a car while riding his bike near his home in south St. Louis city, and Forder Elementary fourth-grader Caleb Lee, 9, died after being hit by a car fleeing Normandy police near St. Louis Lambert International Airport while returning from a vacation to Disney World.
"As a district community, we will continue to work together to care for these families and all who are affected by these deaths," Bresler said. "The Mehlville School District is a compassionate and nurturing community filled with adults and students who care deeply about all children. As we work through this additional sad news, we will do everything possible to continue supporting these families."
The Wohlwend parent-teacher organization, Wohlwend Wildcat PAWS, set up a GoFundMe account for the family
.
The incoming fifth-grader was active in the school and in Cub Scouts, Wohlwend parents said.