Community celebrates center opening
South County Education Center offers more options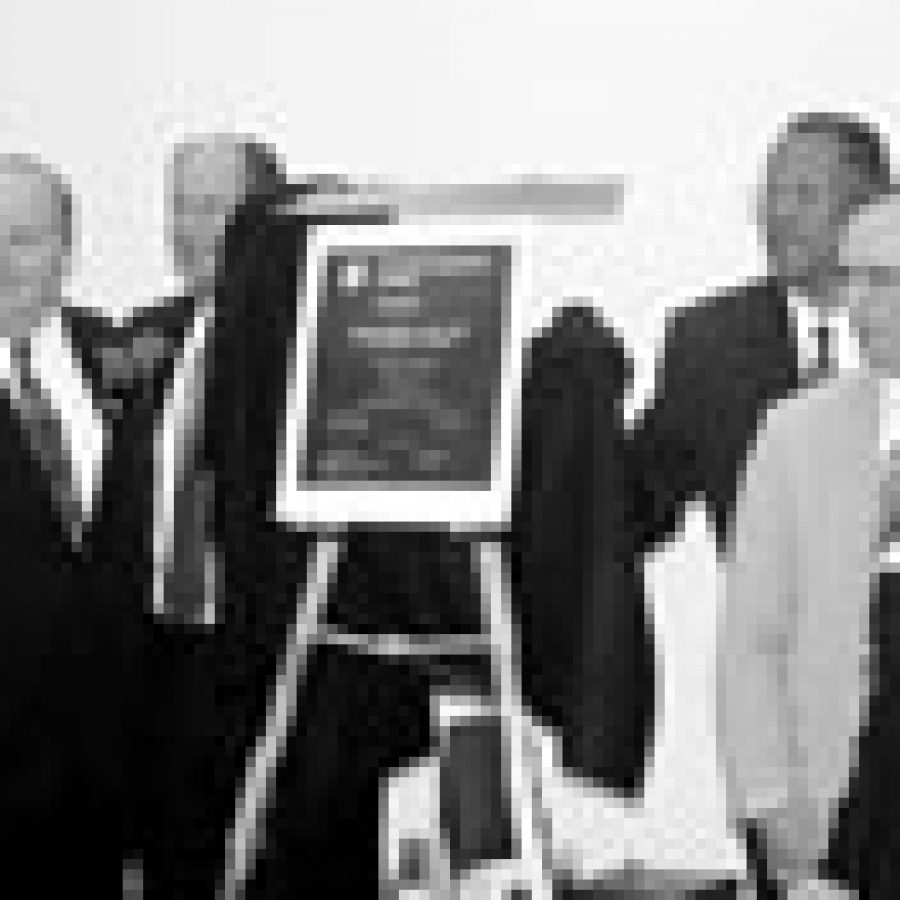 Students attending south county's division of St. Louis Community College no longer have to wonder if the building will make it to the end of class.
All classes that formerly took place at the aging South County Education Center on Will Avenue, previously known as St. John's Elementary School, have moved to the center's new home on Meramec Bottom Road.
Administrators, staff members, students and community members last Friday celebrated the dedication of the new South County Education and University Center — and they had plenty to celebrate.
Other than soaking in the new-building smell, those present praised the center's increasing enrollment numbers.
Last year's enrollment at the old Mehlville School District facility on Will Avenue was 2,000 students. This year, enrollment is up by 250 students and 1,000 credit hours.
"A surprise was the increased enrollment because we were moving further south than the old facility," said Patricia Aumann, center director. "Sometimes people are confused when you move, so I would have been happy if we had enrollment equal to the old facility. But to be 38 percent up in enrollment was a surprise to me."
The new facility offers many more amenities for students and staff members.
Among those amenities are a student commons area, a designated tutoring section, a new bookstore/gift shop, a student computer lab, two interactive television classrooms, patio and garden, 17 high-tech classrooms and a 2,080-square-foot multipurpose room that can be rented to community groups or used for student activities.
Aumann said the larger, full-service facility will help the center to provide more academic options.
"I actually think that the educational quality of the St. Louis Community College was happening at the old facility," Aumann told the Call. "What we are able to do at this facility is actually offer more classes than we were able to offer before."
Now, the center offers more upper-level courses that go beyond an associate's degree, and some students never will have to leave the South County Education and University Center to earn their bachelor's degrees.
Not only will the University of Missouri-St. Louis, Southeast Missouri State Uni-versity and Harris-Stowe State College offer upper-level courses, students will be able to receive bachelor's degrees in criminology, criminal justice and business administration.
Aumann said right now options are being explored to offer elementary education and human development degrees as well.