Columnist reflects on his family's origins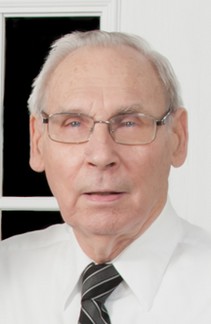 "Healthy Living" by Carl Hendrickson
For the Call
A loving wife for over 50 years, three wonderful children, six adorable grandchildren — I have much to be thankful for this Thanksgiving.
The future is a page unturned, an unopened bud. I have no idea what joys or sorrows it may bring. But I do know the past — where it all began.
She came as a teenager from Scandinavia with her brother at the beginning of the 20th century. America was a land of promise.
She envisioned a life much different than what she was leaving in the old country.
He, too, came from Scandinavia seeking a better life. He was seeking land of his own to farm.
She would become a servant. He would obtain land to farm.
They met in a Swedish community in Minnesota, fell in love and were married.
They were blessed with two children, a son and a daughter.
Their son was destined to meet another second-generation American whose parents had migrated from what was then Austria-Hungary.
They met at a wedding. He was the best man, she was the bridesmaid. They fell in love, married and had three sons.
I was their eldest son. In time, I was to marry a third-generation American whose roots go back to Germany and Ireland.
Some of the past I have learned from parents, aunts and uncles and other relatives.
But much I have discovered by recently taking a genealogy program through Road Scholar.
Road Scholar was founded in 1975 as Elderhostel. Youths who were traveling through Europe at that time stayed in hostels.
Elderhostel founders believed that society needed elder hostels along with youth hostels.
Rejecting the idea that one's mind must fail as one ages, Elderhostel began offering to senior citizens a wide variety of educational opportunities. In 2010, the name was changed to Road Scholar to appeal to baby boomers.
Road Scholar now offers over 5,000 programs in the United States and in foreign countries. There are outdoor adventures, adventures afloat, learning adventures and independent city discoveries.
My wife and I traveled to Fort Wayne, Ind., which has an outstanding genealogical library, on our recent Road Scholar trip.
Classes were provided on family history research techniques.
Much can be learned about one's family history by looking at the census information from various decades, by finding and examining applications for citizenship, by viewing ship records, by finding the burial markers of long-deceased ancestors and much more.
Of course, as one lecturer said, we have to take the bad with the good. One may not like what one learns about a long-dead ancestor.
People have found that they have had thieves, murderers and Army deserters in the family.
We also have joined the St. Louis Genealogical Society, which has excellent research facilities and offers classes on family history research techniques. Over time, we hope to broaden the information about our ancestors so that we have much to leave to our children and grandchildren.
Besides learning about family history, we are keeping our minds young — something that all of us should be doing. Have you begun your family history research project? Are you keeping your mind young?
Happy Thanksgiving to you and your family.