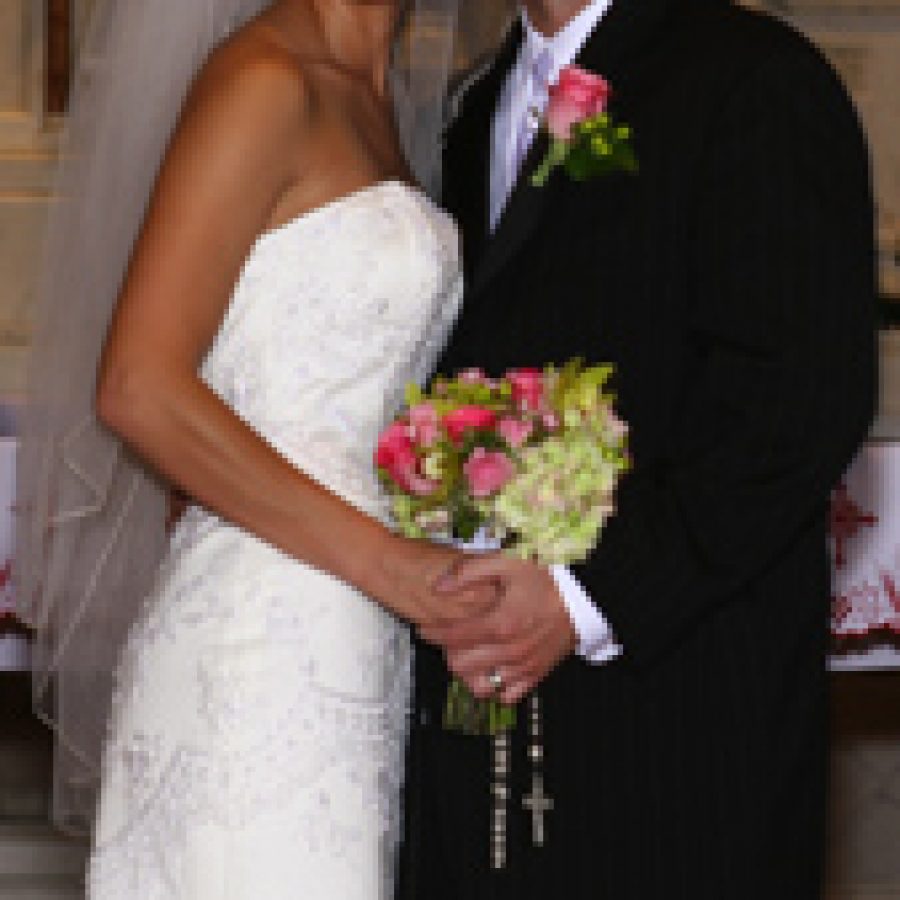 Christina and Mark Tipton celebrated their first wedding anniversary Sept. 23.
Mark Robert Tipton and the former Christina Lynn Holtman were married Sept. 23, 2006, at St. Cecilia Catholic Church by the Rev. Edwin Cole.
The bride is the daughter of Marilyn and the late Robert Holtman of St. Louis. The groom is the son of Rebecca and Robert Tipton of Crystal City.
The maid of honor was Angie Armengol.
Bridesmaids were Angie Ecker, Myra Lynch, Daniele Cerone-Griffin, Cara Dambach, Kara Delaney and Jennifer Carrera.
The best man was Robert Tipton.
Groomsmen were Darin Tipton, Jeff Brasier, William T. Bryant, Brad Lundgren and Steve Carrera.
The flower girl was Ava Armengol. The ringbearer was Colton Armengol. Ushers were Demetrious Johnson and Kurre Luber.
A reception was at the Crystal Ballroom in the Renaissance Grand Hotel.
After a honeymoon trip to Maui, Hawaii, the couple moved to south county.