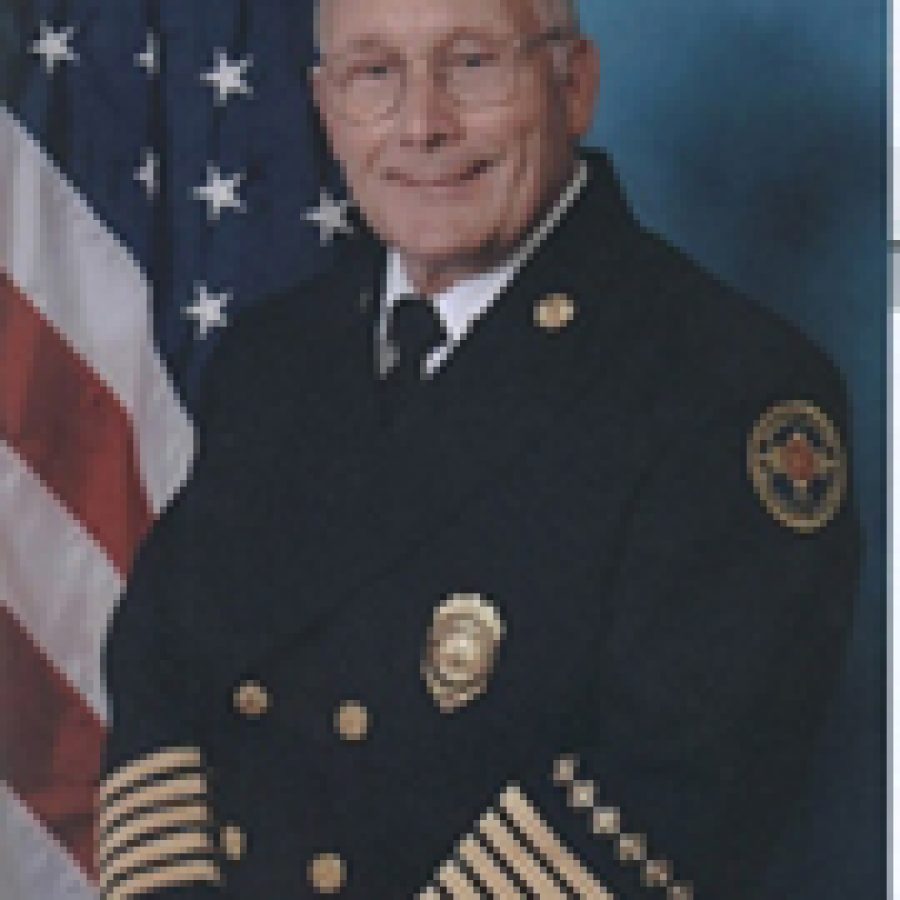 By LAURA UHLMANSIEK
Staff Reporter
Mehlville Fire Protection District Chief Jim Silvernail pleaded guilty last week to two counts of misdemeanor criminal harass-ment against a member of the Metro West Fire Protection District Board of Directors.
Silvernail, who served as the Metro West chief for 23 years, admitted to making harassing telephone calls last year to Bob Reboulet, chairman of the Metro West Board of Directors.
Silvernail was sentenced to two years' probation and 80 hours of community service and was prohibited from contacting Reboulet. Silvernail said he wanted to put the matter behind him.
"Really it (the charge) was based on two calls and really I could have beat it if I had gone through court, but I didn't want to go through the hassle," Silvernail told the Call.
Silvernail retired as Metro West chief in 2003 after disagreements with the district's new board. He and the board disagreed on an appropriate pension plan, so he called Reboulet one night to reiterate his viewpoint, Silvernail previously told the Call. Soon afterward, Silvernail faced two counts of misdemeanor criminal harassment.
Reboulet told the Call that Silvernail's telephone calls occurred after several events that caused Silvernail's relationship with the board and his personal friendship with Reboulet to deteriorate.
"It's a sad story because of the fact that we had been friends …," Reboulet told the Call.
In a news release, Reboulet stated, "This is a serious matter when an elected public official is subjected to an ongoing campaign of hostile, anonymous phone calls, obscene letters and related threats for simply doing his job."
But Silvernail disputed the release, saying that he had not written any letters to Reboulet or threatened him.
"It was a dispute between me and him, but he called it harassment," Silvernail said.
Silvernail was hired by the Mehlville Board of Directors in April to serve as chief, replacing former Chief Ray Haddock, whose retirement was approved a week after the election of Chairman Aaron Hilmer and Treasurer Bonnie Stegman.
Hilmer told the Call that he was glad for Silvernail that the charges are resolved. Hilmer said Silvernail was honest about the charges before the board hired him.
"It doesn't affect his employment with us," Hilmer said. "He was very forthright with us, and his explanation that day is the same as it is now."