Charges issued against man involved in high-speed chase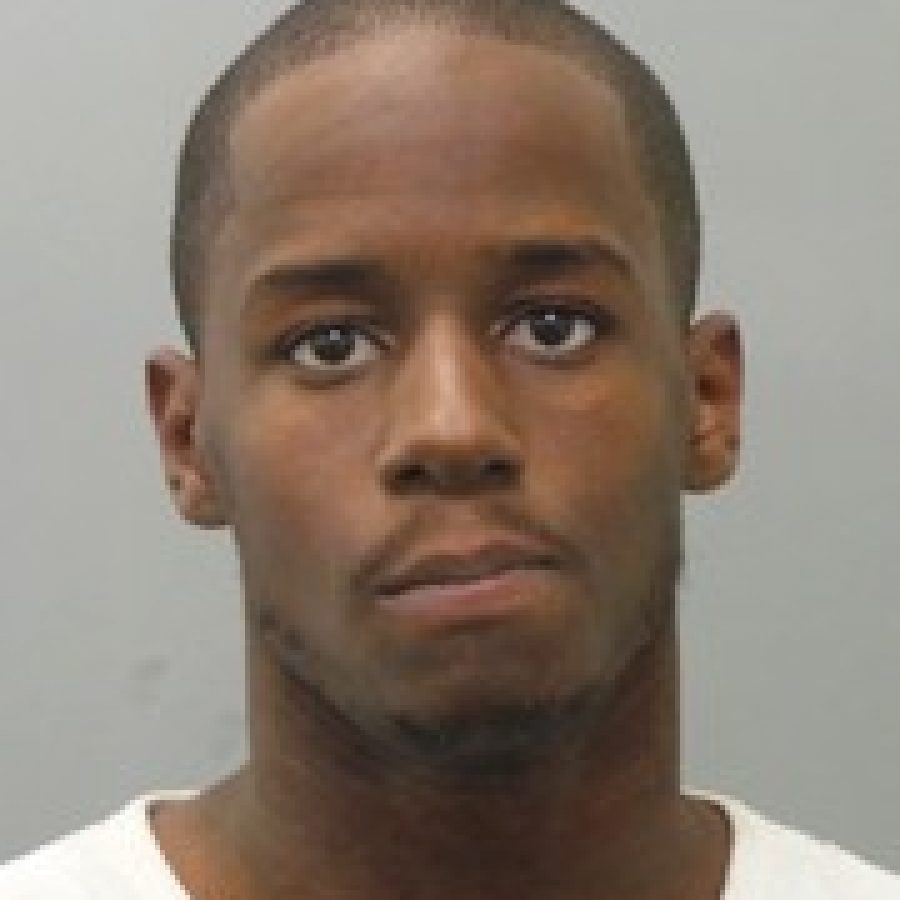 A Ferguson man faces nine charges, including assault on a police officer, after allegedly kidnapping a woman and leading police on a high-speed chase from Green Park to Crestwood and Sunset Hills, through Interstate 270 to west county and back to south county.
Ryan Herndon, 26, of the 300 block of Argent, Ferguson, 63135, is being held on $50,000 cash bond after the St. Louis County Prosecuting Attorney's Office charged him Monday — July 6 — with two second-degree counts of assault on a law enforcement officer, two first-degree counts of endangering the welfare of a child, one count of resisting arrest by fleeing and four counts of leaving the scene of an accident.
Police said a woman called 911 at 11:30 a.m. Sunday to report that she had been kidnapped from where she worked, but hung up the phone before she could report her location. Dispatchers traced the call to the intersection of Mueller Road and South Lindbergh Boulevard in Green Park. Officers from the Affton Southwest Precinct of the St. Louis County Police Department canvassed area businesses but did not find any information on who the woman might be.
About 11:45 a.m., officers in the area received a second call reporting a suspicious white vehicle speeding down Kohrs Lane, a residential street in Green Park. The caller said the car stopped and the driver got out and walked into the woods. When an officer arrived on the street, a resident flagged the officer down and said the driver had gotten back into the car and fled, but the resident had taken down a partial license plate.
Another officer found the car near Clydesdale Park, off Green Park Road, but the car would not stop when the officer tried to make a traffic stop.
Instead, police allege Herndon fled, swerving in and out of traffic while speeding from Green Park Road to Tesson Ferry Road through Pardee Road, Grant Road and Watson Road in Crestwood, then through Sunset Hills to enter northbound Interstate 270.
During the chase, officers said they could see movement in the backseat of Herndon's car, which they believed at the time to be the alleged kidnapping victim.
In west county, the suspect exited at Olive Boulevard, took a U-turn and got back onto southbound 270, then exited onto southbound 55 in south county. After exiting at Butler Hill Road and making a left, Herndon got back onto northbound 55.
At one point in the chase, the suspect swerved and almost hit a Missouri State Highway Patrol, or MSHP, trooper and a county police officer.
The pursuit came to an end at I-55 and Lindbergh when the MSHP set out stop sticks, spikes that puncture tires, and Herndon's tires all went flat.
Herndon was still "non-compliant" after the chase, so they used a Taser to take him into custody, according to police.
Police found Herndon's two children, ages 1 and 3, in the backseat, but they were unharmed. Police said they later found Herndon's girlfriend and the mother of the children, who they identified as the original victim of the alleged kidnapping. The woman was cooperative, they said.