Character Cruise teaches Oakville Middle students daily positive behavior expectations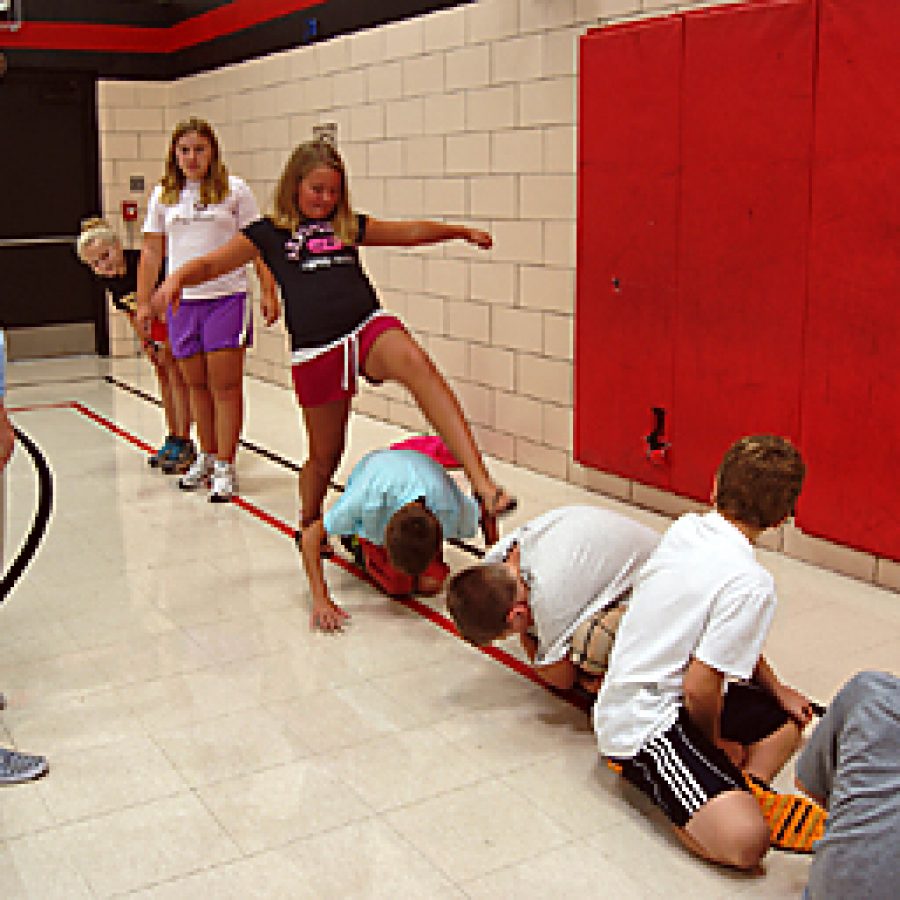 Donning their Hawaiian shirts, the students and staff at Oakville Middle School spent Friday, Aug. 19, on a school-wide Character Cruise.
The sixth through eighth grade students caught some rays of sun while participating in outdoor team-building activities, and inside the school, teachers discussed with their students how to exhibit respect, restraint and responsibility during the school day.
"The purpose of our Character Cruise is to make sure students and staff are aware of the behavioral expectations for students in several main settings throughout the school day," stated Greg Ruzicka, eighth grade science teacher and co-chair of OMS' Positive Behavior Interventions and Supports Committee. "The team-building activities help our students get to know each other and work together."
The Character Cruise was developed as part of OMS' school-wide positive behavior support initiative, which focuses on creating a learning environment conducive to the academic and social success of all students. The cruise gave students and their teachers an opportunity to discuss the positive behaviors that should be exhibited in the school's hallways, bathrooms, classrooms, cafeteria and gymnasium. As the students and teachers traveled to each section of the building, they learned about the behavior expectations necessary for students to follow during the school day.
For its school-wide positive behavior support efforts, OMS has been honored by the Missouri School-Wide Positive Behavior Support School Recognition Program four times in the past six years, including a bronze medal in 2011. The school-wide positive behavior support program is implemented by the Department of Elementary and Secondary Education and the University of Missouri Center for School-Wide Positive Behavior Support.