Chapman takes command of 157th AOG and Jefferson Barracks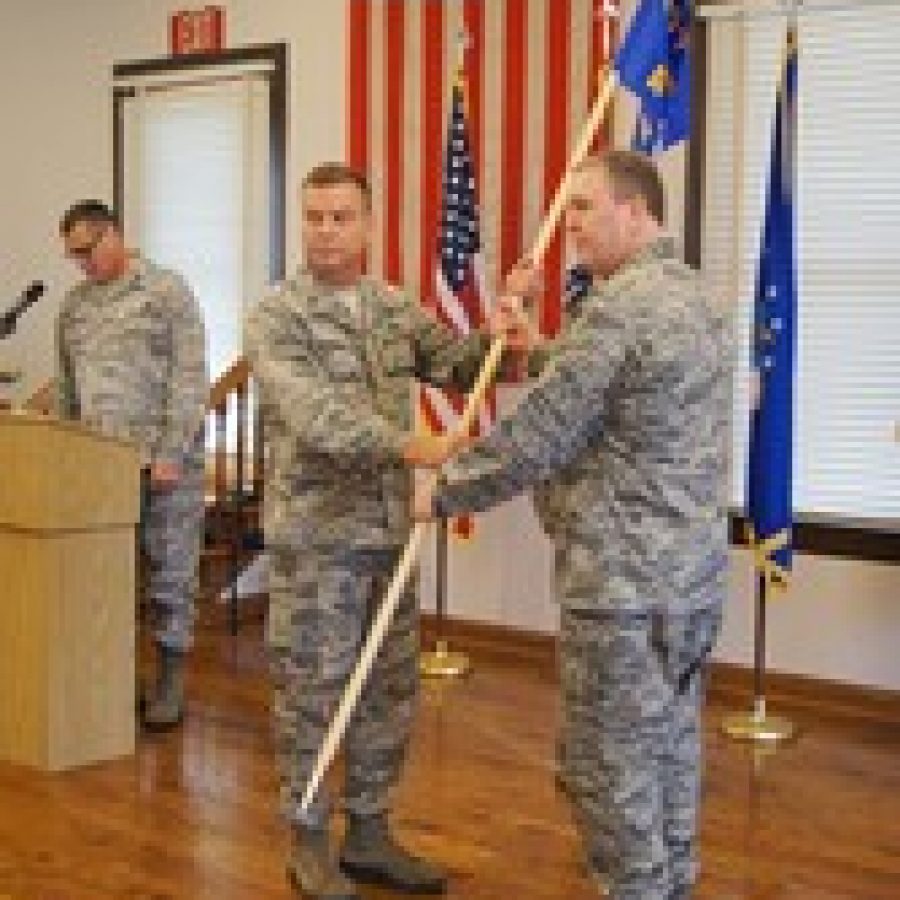 The 157th Air Operation Group of the Missouri Air National Guard and Jefferson Barracks in south county has a new commanding officer after a change of command ceremony Saturday at the historic military post.
Col. Richard L. Chapman Jr., of Columbia, Ill., assumed command of the unit from recently promoted Brig. Gen. David F. Newman, of Millstadt, Ill., who is now chief of the joint staff of the Missouri National Guard at Joint Force Headquarters in Jefferson City. Newman had served as 157th commander for 12 years.
The 157th Air Operation Group is one of 10 Air Guard units responsible for augmenting geographic and functional air operations worldwide, according to a news release. The unit includes the 121st Air Control Squadron, also headquartered at Jefferson Barracks.
As the new 157th commander, Chapman also becomes the new Jefferson Barracks base commander, a title also previously held by Newman, the release stated.
Chapman is no stranger to the 157th, having served as its deputy commander for several years.
"I wouldn't be standing here today without the support of all of you standing before me," Chapman told the formation. "The National Guard is a family business of citizen soldiers and airmen who work in our community day to day, and I don't know of any other part time job that contains a clause in which you might have to lay down your life for your country, but that is the price of freedom."
Chapman praised the performance of 157th airmen during recent overseas deployments and for their response to state emergencies such as last year's flooding and the Joplin tornado, according to the release.
Born in Augusta, Maine, Chapman is a 1980 graduate of Gardiner High School and attended The Citadel, where he earned a degree in political science and his officer's commission through the Reserve Officers Training Corps. Chapman also holds a master's degree in science and administrative management from Central Michigan University. A master navigator with more than 200 hours of combat flying time, Col. Chapman is a veteran of both Operation Enduring Freedom and Operation Iraqi Freedom where he served aboard the B-52G and B-1B bombers.
Col. Chapman's military education includes the Squadron Officer's School, the Air Command and Staff College, the Air War College and the Advanced Joint Professional Military Education course.
Chapman's awards and decorations include the Distinguished Flying Cross, the Ariel Achievement Medal, the Meritorious Service Medal with an oak-leaf cluster and the Air Medal with oak-leaf cluster.
Col. Chapman has a daughter, Sydney, and two stepsons, Brice Bradford and 1st Lt. Rex Bradford, and currently resides with his wife, Candace, in Columbia, Ill.