Center will be funded without taxpayer help
Community center a source of pride for Lemay residents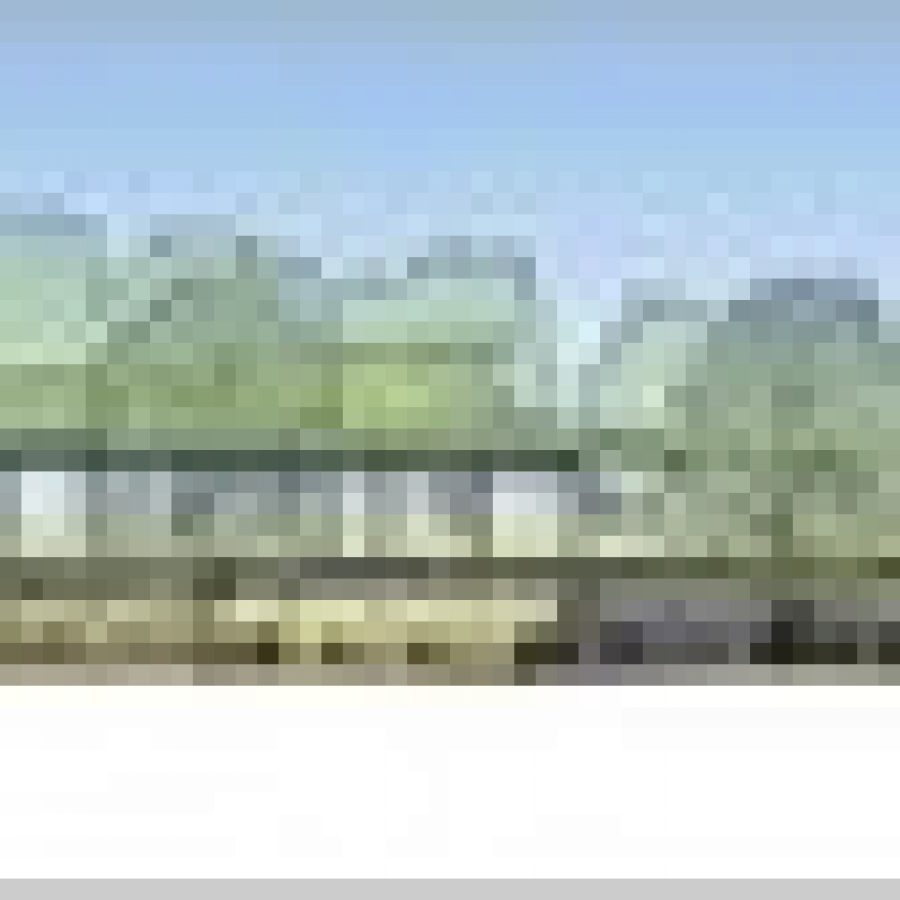 A $12 million community and aquatic center in Lemay will be constructed without asking taxpayers for additional funds.
The project is being funded through Pinnacle Entertainment, which owns River City Casino, a $475,000 federal grant and partly re-allocated lease payments made by the casino to the St. Louis County Port Authority.
Pinnacle Entertainment provided $5 million toward the facility as part of its lease agreement, according to Port Authority Chair Sheila Sweeney.
"… Early on, back when it was still a dream to build the casino, the residents of Lemay desired to have a community center. So we negotiated that lump-sum payment into the lease," she said. "Since then, we've been trying to come up with the rest of the financing."
The casino also makes monthly lease payments to the Port Authority, part of which goes toward the community center cost, according to Beth Letscher, south sector specialist with the St. Louis County Economic Council.
She said the Port Authority committed to taking $1 million of the lease payment to put toward the community center.
"It's literally like a rent-lease payment," Letscher said, "and the Port Authority, working with St. Louis County, is going to bond that facility. We'll use the county's bonding capacity, but that doesn't mean we're using any county funds."
Since Pinnacle Entertainment committed to the funding, the county has been working on the project, part of which includes public engagement.
"Everyone said to us, (we) want it to be more than just a recreation space," Letscher said. "They want it to be a place for the whole community to be able to come together."
Lemay Chamber of Commerce Executive Director Barb Hehmeyer, who is retiring from the chamber this month, said the project is a win-win for everyone.
"It's one of the many pieces in the puzzle as Lemay changes and revitalizes itself," she said.
A citizens' advisory group helped with the facility's initial planning study, worked with a consultant and recommended the location at Kingston and South Broadway, at the northern tip of Jefferson Barracks park, Letscher said.
"They thought it was a very visual location … It ties into other amenities in Lemay with the parks and the trails in the area," she said. "The feel of the facility, we really think this is going to be a place for all generations of people to be able to come together and find activities to do."
Such activities include: using the weight room, an indoor track and multipurpose room, along with the aquatics piece. The center is expected to have an outdoor pool with lap lanes, space for swimming lessons and a recreational component, such as play structures, according to Letscher.
Lemay resident Ben Kelly, a member of the resident committee, said there was a wish list of indoor and outdoor pool amenities from residents, and the "most definite" item residents wanted was a pool and activities in the community center.
Hehmeyer said the community center gives "one-car kind of families" options that are close to home for children.
"We've done a lot through the Lemay Development Corp. with after-school enrichment programs, and having the community center here, the facility (will be) working hand in hand with our school district as well," Hehmeyer said.
The biggest frustration Letscher said she has felt while working on the project is the time taken to move it forward.
"Residents in Lemay and south county have felt it's taking a long time," she said. "It's been a challenging project."
Hehmeyer said the process lagged for a while because initial designs created by a Minneapolis-based firm had to be redone by St. Louis-based Cannon Design.
"We didn't have the product we anticipated the first go round for various reasons, but now we do," Hehmeyer said. "(I look at) the delay as being a good thing. It's been hard for a lot of people to understand … We want to have the right pieces in place."
Kelly said he received calls from Lemay residents because they had not heard about the community center for a long time. At one point, there was one year between meetings. But he said the center will add pride to Lemay.
"A lot of people are really excited about (the community center) … You can see the pride coming back in the community," Kelly said.
Letscher said St. Louis County has not developed an aquatics center like the one expected in Lemay. Though Sunset Hills and Crestwood have similar facilities, they are owned by municipalities, not the county. The only other community/aquatics center in south county is the Kennedy Recreation Complex on Wells Road.
Letscher said the Lemay facility will be a place for people, both young and old, to spend time.
"I think it'll give people a place to gather, to hold meetings and events, but also be a place that someone can go and help get healthy," Letscher said.
Similarly, Sweeney said the center will be a "tremendous asset" for the Lemay community.
"… (The community center) is going to serve all ages. It's going to be a fun place to gather, to exercise, to have parties, to maybe have classes," Sweeney said, "just anything that a resident in Lemay wants to have at their doorstep they'll be able to use that community facility for …"
The project, according to Letscher, is still in the design phase. Construction is expected to begin next spring, with an estimated 15 to 16 months for completion.
The Port Authority committed to spending 75 percent of the lease payment from River City Casino in its first five years in the Lemay community, according Letscher, and roughly $7 million has been granted to local community organizations for projects in Lemay.
There will be "some significant changes" in Lemay's commercial and residential areas, according to Hehmeyer.
"You're going to see within the next five to 10 years a significant amount of changes … There are also projects that will be getting under way soon for some streetscape improvement on Lemay Ferry Road …," Hehmeyer said.
None of the expected changes currently are tangible, according to Hehmeyer, but are "all in the works."
"I like to say that Lemay is the next Maplewood. Maplewood had their rebirth … I feel like the time is now for us …," she said.
Editor's Note: The original version of this story incorrectly reported the location of the community center would be at Kingshighway and South Broadway. It has been corrected to the accurate location of Kingston and South Broadway.