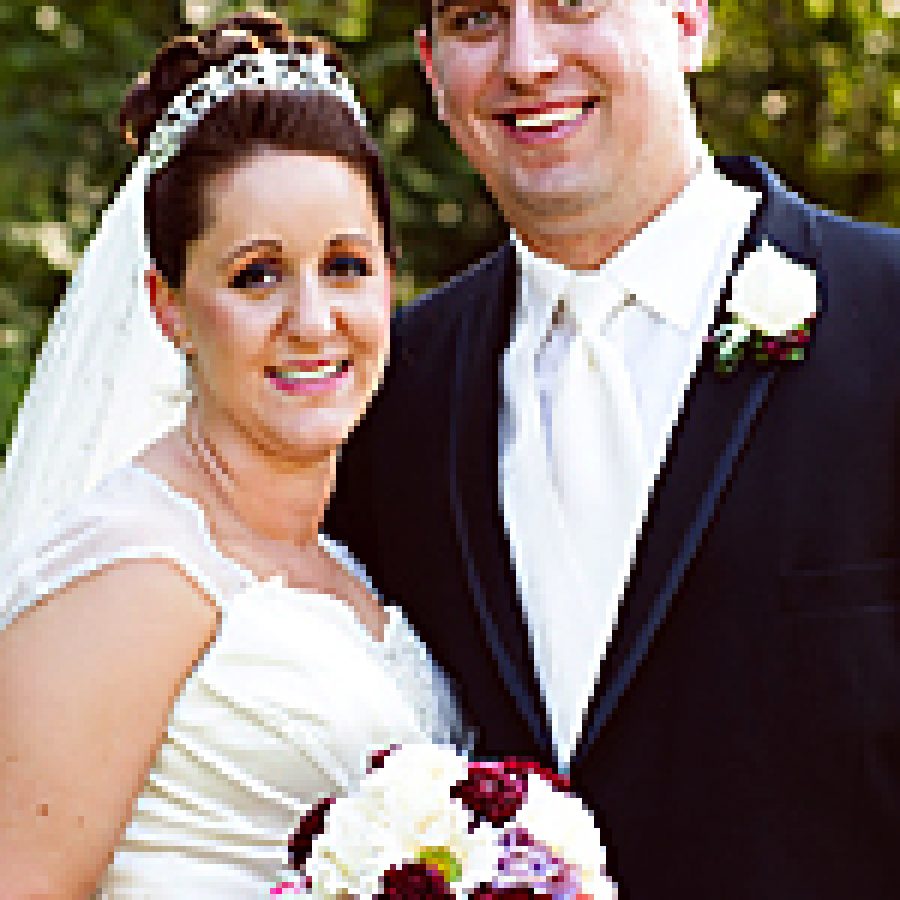 Jennifer Rose Caruana and Deric Charles Clarke were married Sept. 18 at St. Peter's Roman Catholic Cathedral by the Rev. Jack McKevily.
The bride is the daughter of Michael and Denise Caruana of Oakville. The groom is the son of Jeanette Clarke and the late Charles Clarke of Belleville, Ill.
The maid of honor was Megan Tighe.
Bridesmaids were Jenny Eckrich, Sabrina Simpson, Jennifer Morris and Kimberly Lisch.
The best man was Shawn Haider.
Groomsmen were David Miller, Adam Hoffmann, Joseph Caruana and Bob Lisch.
The flower girl was Madison Clarke.
The ringbearer was Tyler Clarke.
Ushers were Tim Archibald, Matt Thompson, Bryan Wisniewski and Jeff Carmack.
A reception was at Royale Orleans. After a honeymoon trip to Riviera Maya, Mexico, the couple reside in Belleville, Ill.