"Healthy Living" by Carl Hendrickson
For the Call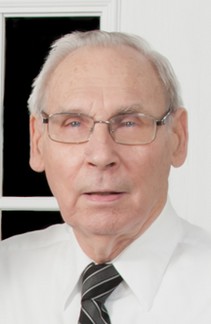 Valentine's Day!
Good food, fine wine, scented candles and flowers. He proposed and she accepted.
She worked until the first baby was born to accumulate a nest egg for their first house — a house which she soon turned into a home.
They had lovely children who were well-behaved.
Well, at least most of the time.
There was the bickering among siblings, but that is to be expected. They both got along, with only a few major disagreements.
Yes, the years were good. The home was filled with love, laughter and wonderful family times together.
But as he grew older, she noticed that he was becoming forgetful and cranky, having difficulty with coordination, planning and organizing, easily disoriented and lacking interest in social activities.
Dementia had set in, and she went from wife to caregiver.
I am sure this is a familiar story. Unfortunately, it happens far too often. It could be your story today or perhaps tomorrow.
As couples age, one finds herself or himself as caregiver for the other. It could be due to dementia or because of a physical ailment.
When we marry, we take our spouse for better or worse, in sickness and in health — vows we recited when young, not really giving much thought to their meaning.
That is, until we become a caregiver for our partner.
Valentine's Day no longer means scented candles, flowers or fine wine.
The romance of our youth is gone. Now it is the day-to-day task of caring for another.
We did not envision this when we made our marriage vows 40, 50 or 60 years ago.
I give my thanks to those spouses who are caregivers, as they are showing the true meaning of love and demonstrating to the rest of us the meaning of "for better or worse, in sickness and in health."
Perhaps next year or in three years to five years, I may find that I have to be a caregiver for my spouse. How will I fulfill the vows of "for better or worse, in sickness and in health?" I hope I will follow the wonderful example of friends who today are caregivers.
The third Friday of February is observed as National Caregivers Day.
It is the day on which we who have yet to become a caregiver can give thanks to all caregivers for their dedication and care for a loved one.
A caregiver can be a spouse, a young person caring for a parent or a professional who provides long-term or hospice care for one of our loved ones.
This day I shall give thanks to those who are caregivers for the wonderful example they are setting.
If the day comes when I have to be a caregiver, I hope that I shall have the courage to follow their example.
Thank you for showing to all of us the true meaning of love.