Car salesman hits $100,000 Lottery payday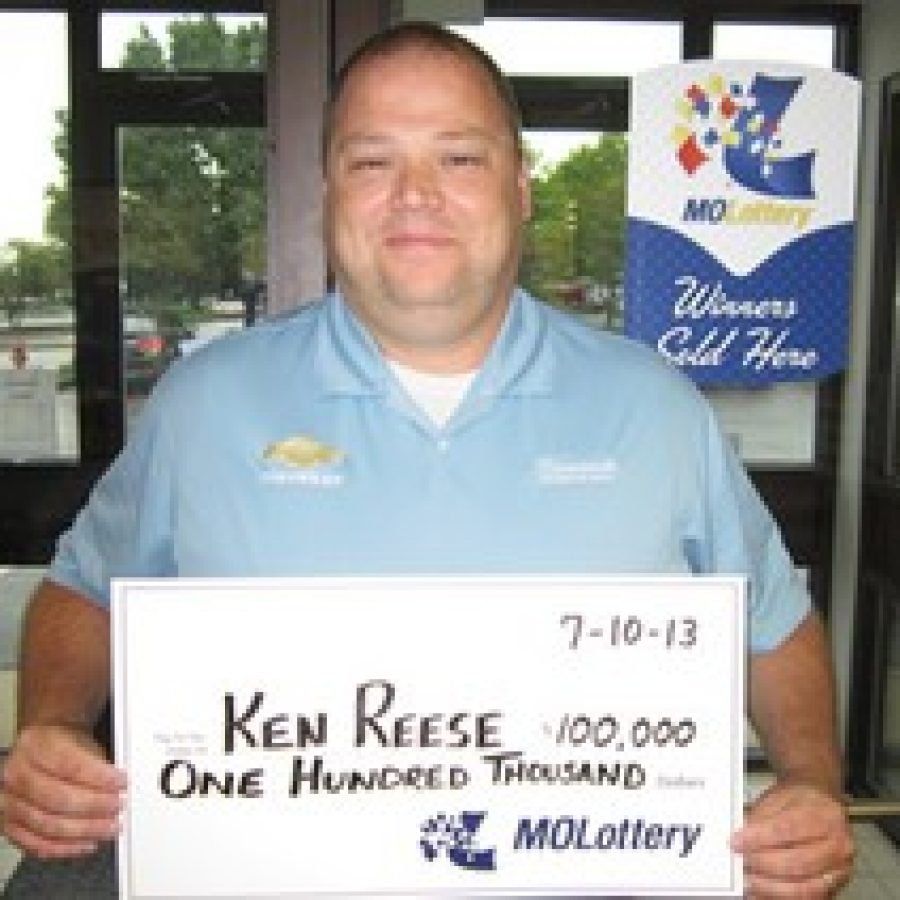 Kenneth Reese is used to making good deals with customers at Bommarito Chevrolet, but he found a good deal of his own on a Missouri Lottery Scratchers ticket.
Reese bought a $100,000 winning "Diamond 7" Scratchers ticket at Schnucks Market, 4333 Butler Hill Road, according to a news release. Reese said he uncovered the $100,000 prize on the back of the ticket while standing inside the store.
"Each prize was $20,000. I was like, 'No, way.' I scratched the numbers, and they matched," Reese recalled in the release. "I couldn't say anything. Some lady looked at me, saw it and said she wanted to shake my hand."
Reese had some fun telling friends and family. He had a friend put his wife, Jeannie, on speaker phone for the news. He teased that his daughter, Ashley, who is interning at the Jefferson County Leader newspaper, would get to write a story about him.
In reality, Reese, 46, planned to go back to work and sell more cars. With two daughters in college, Reese said the windfall would be used to "pay bills."
"You've just got to have some luck," he said about his good fortune.
"Diamond 7" is a $5 game that officially began June 24. Reese claimed the first of seven top prizes in the game. More than $14 million in prizes remain in the game. "Diamond 7" is the third Missouri Lottery Scratchers game to feature play areas on the front and back of the ticket.