Car Cruise panel presents check to Children's Tumor Foundation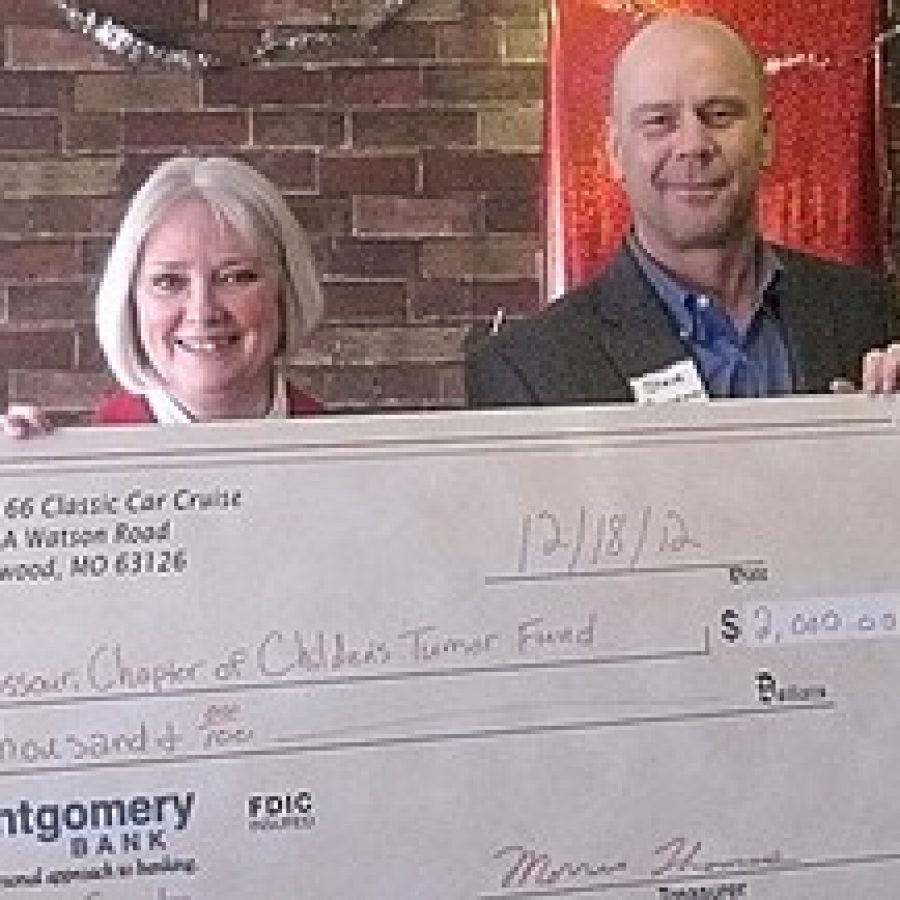 The Route 66 Classic Car Cruise Committee presented the Missouri Chapter of the Children's Tumor Foundation with a check for $2,000 during a recent meeting of the Crestwood-Sunset Hills Area Chamber of Commerce.
Children's Tumor Foundation was selected as recipient of the event's 2012 charity grant. Each year, the Car Cruise Committee donates excess revenues to a local charity that is providing a needed benefit to the community, according to a news release.
Children's Tumor Foundation, or CTF, is a nonprofit medical foundation that is dedicated to improving the health and well-being of individuals and families who are affected by the neurofibromatoses, or NF, the release stated. The organization's mission is to support research, provide information on the condition, create better access to quality healthcare for affected individuals and expand public awareness of NF. NF affects one of every 3,000 people and is a common, underrecognized genetic disorder that causes tumors to grow on nerves throughout the body, according CTF's website. It can cause blindness, bone abnormalities, cancer, deafness, learning disabilities and pain.