Call the Tune: Call makes endorsements for next Tuesday's election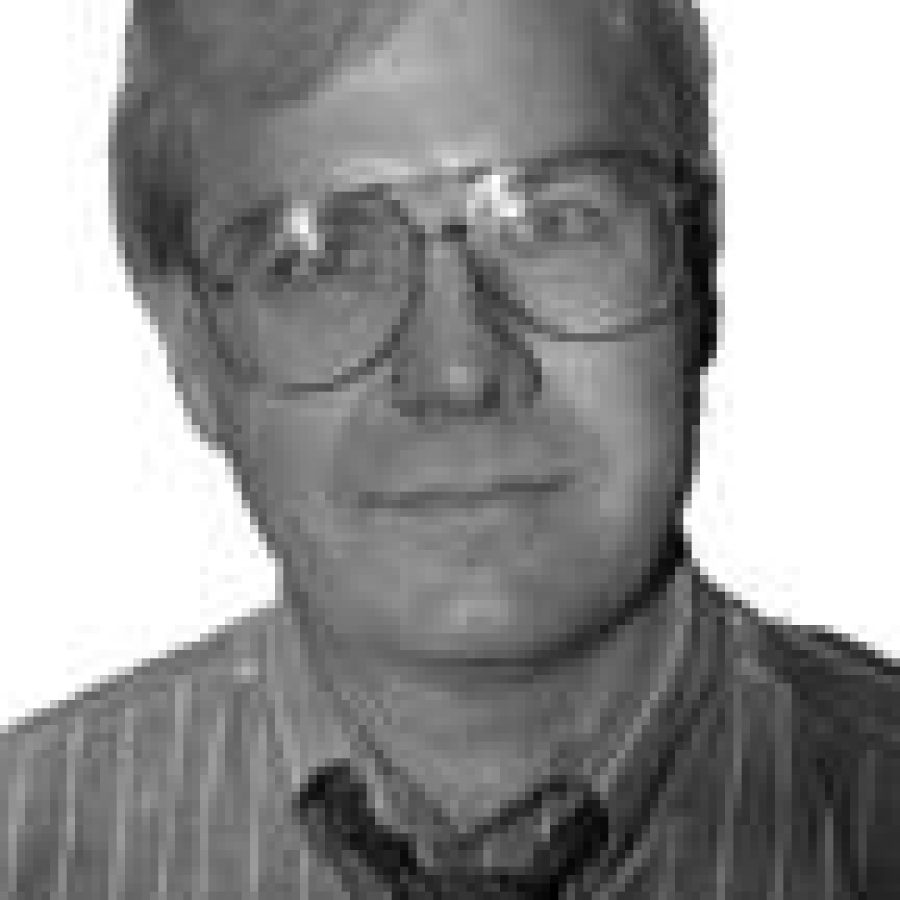 St. Louis County voters will consider two propositions when they go to the polls next Tuesday — Proposition E-911 and Proposition N.
Proposition E-911
We urge county residents to vote "no" on Proposition E-911 and agree with 6th District Councilman Steve Stenger, D-south county, and 7th District Councilman Greg Quinn, R-Ballwin, for voting against placing the sales tax on the ballot.
Proposition E-911 seeks voter approval of a 0.1-percent sales tax to fund improvements to area first responders' outdated radio systems as well as the county's 911 call centers and emergency sirens.
As proposed, the sales tax would fund an $80 million countywide interoperable digital radio system that would allow all police, firefighters, ambulance, public works personnel and other emergency service workers to communicate with each other at a disaster scene. In addition, the new system would allow emergency responders to meet a Federal Communications Commission requirement to narrow their frequency bands by the end of 2012. St. Louis city, Jefferson County and St. Charles County have similar systems in place.
The sales tax also would fund a $10 million upgrade to the county's 28 emergency 911 answering centers and an additional $10 million overhaul of the county's emergency siren system.
We certainly support the need for a countywide emergency communications system and the other proposed improvements, but believe a new sales tax is not the way to fund them.
Probably the biggest sticking point, though, is the sales tax is a "forever" tax — it has no sunset.
Furthermore, if voters approve the sales tax, the county likely would issue $100 million in certificates of participation, or COPs, to obtain up-front funding to begin building the new communication infrastructure, which is expected to be in place by 2012.
Those COPs would be retired in 20 years, but the county will need the ongoing revenue stream to maintain the new system and keep the technology up-to-date. However, the county's Emergency Communications System Commission estimated it would only need $4 million of the $16 million annual tax revenue for maintenance once the system is constructed.
Proposition E-911 proponents contend the tax rate could be reduced once the infrastructure is in place and the indebtedness retired. We believe that's highly unlikely, to say the least.
While we certainly support the need for a countywide emergency communications system and the other proposed improvements, we believe a "forever" sales tax is not the way to fund them and agree with Councilman Stenger and Councilman Quinn that other funding options should be pursued.
We urge voters to reject Proposition E-911.
Proposition N
We urge county residents to vote "yes" on Proposition N, despite its obvious flaws.
Proposition N asks residents to approve an ordinance that prohibits lighting up in all enclosed public places but excludes casino gambling floors, bars where food makes up no more than 25 percent of gross sales and Lambert-St. Louis International Airport's smoking lounges.
The ordinance also contains exemptions for private residences, private nursing-home rooms, private clubs, cigar bars and performers who smoke on stage as part of a production.
Approval of Proposition N would result in a similar ban in the city of St. Louis.
Because of its exemptions, Proposition N has received a lukewarm reception from both smoking-ban supporters and opponents.
The American Cancer Society, American Lung Association and American Heart Association — all of which prefer comprehensive smoking bans — have expressed their disappointment with the proposed county ban.
On the other hand, business owners fear the economic impact of Proposition N, saying it will cost them business and eventually result in the loss of jobs.
While we see both sides of the argument, we believe health concerns outweigh all others. Therefore, we urge residents to vote "yes" on Proposition N.