Saying goodbye to our dear friend Mike Anthony
"My Call" by Bill Milligan
wmilligan@callnewspapers.com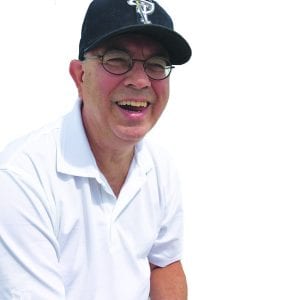 This newspaper and I lost an old and dear friend last week.
We never had cross words or an argument, but somehow I think it's my fault he's gone. It makes me sad, as if someone in my family died.
I think it must have been my fault because of the time in the early part of this century that I dropped everything at this newspaper after doctors at Barnes Hospital told me that brain scans showed I had 10 strokes.
I no longer felt the daily grind of the newspaper business was worth all the stress and turmoil that owning a newspaper had caused me over the years.
Ten strokes! People die from those things, I thought to myself. If owning a newspaper was the cause, it wasn't worth it.
Luckily, I had spent the time between the start of the newspaper and the strokes trying to replace myself in every part of the newspaper's operation.
My wife and I launched this newspaper in 1989 on a shoestring budget. When we began publication, I was editor, receptionist, computer guru, sports writer, bookkeeper, graphic designer, classified salesperson and janitor.
I wasn't very good at any of it.
As we grew, I began investing our profits on personnel to aid in the operation. I set out to hire people who were better qualified than me to hold each of those positions. We needed receptionists and actual computer gurus.
But foremost in my thinking was the need for a real newspaper editor. I had been in the business long enough to know a few, and I felt blessed to find one who would come work for a start-up operation.
He joined our company at a time when I had shot-up the town thoroughly, and I knew he would represent us well.
He was tough enough to tell the truth in his news articles and columns and not be bullied by anyone with a special interest.
I knew he would never let me down or do anything to place the newspaper in a bad light.
And in 23 years, he never did.
Needless to say, even after finding a good editor, I still had plenty to do running the business.
I'll always be thankful for the help and assistance of my friend Mike Anthony, the editor who shouldered so much when this newspaper needed it.
He will be missed as he departs the Call. We wish him all the best.