Call Newspapers sales, design staff win state awards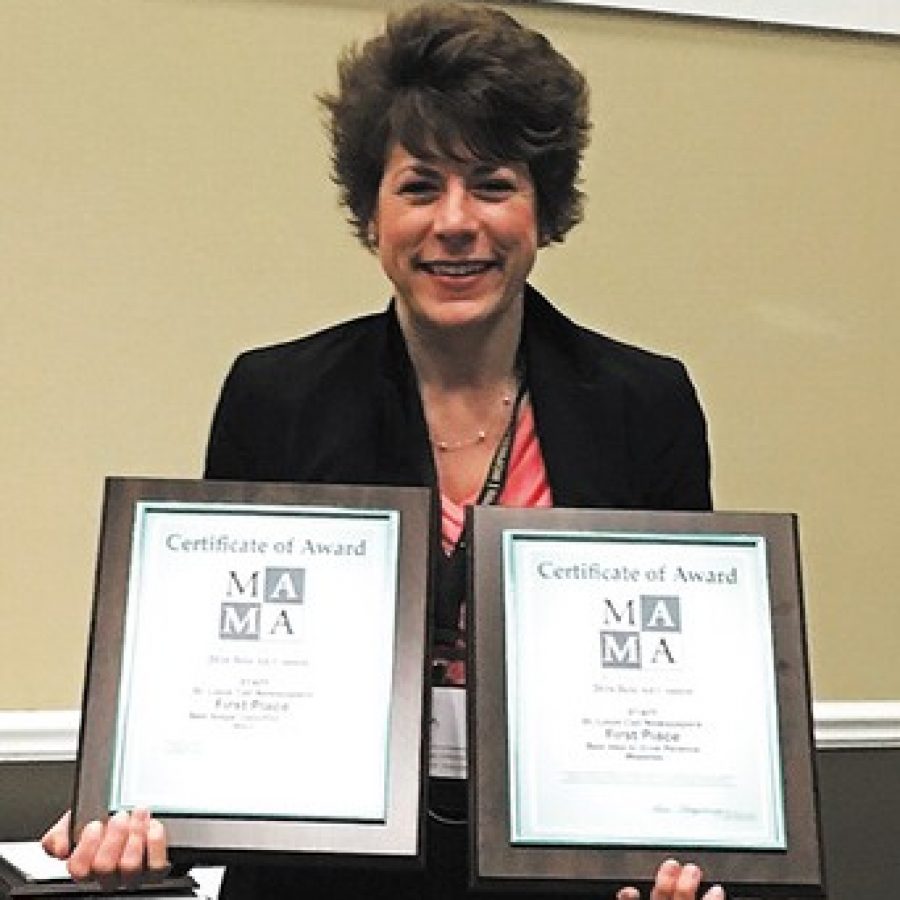 The sales and design staff at the Call took home 13 statewide awards from the Missouri Press Association's Best Ad Contest last week at Lake of the Ozarks.
In the last year, the Call has won statewide awards for its website, advertising, reporting and editorials from both the Missouri Press Foundation and its advertising division, the Missouri Advertising Managers' Association, or MAMA.
Representing the Call at the MAMA convention at the Camden on the Lake Spa & Resort, Publisher Debbie Baker and Sales Executive Bea Corbin accepted two first-place awards, five second-place awards, two third-place awards and four fourth-place awards.
The newspaper staff won first place for Best Idea to Grow Revenue for the Call's online coupon program, Coupons on Call, and for Best Single Classified Line Ad for an ad for the House Doctor.
The Call won a second-place honor for Best One-Time Special Section for the Welcome Call, south county's annual business directory that goes out this year with the March 31 edition of the Call's expanded newspaper, the Mail Call. The Welcome Call debuted in 2009 as a celebration of the 20th anniversary of Call Newspapers.
The Call won second place for Best Ad Series for a series of ads developed and created for New Seasons Spa & Salon by Composing Artist Mandi Gummels, Corbin, Baker and Composing Artist Adam Hock.
Other second-place honors went to the staff for best quarter-page ad for an Orange Leaf ad by Gummels and Baker and to the entire staff for Best Print Campaign. The Call also scored second place for Best Single Classified Line Ad for an ad the staff created for Lawns 4 Less.
The staff won third place for Best Digital Campaign for the newspaper's e-newsletter, On Call. Readers can sign up to receive digital news at
.
Other third-place honors came for Best Shared/Signature Page for the Call's annual Grad Salute for graduates of Lindbergh, Oakville and Mehlville high schools.
Gummels won fourth place for Best Ad Designer, and the staff won fourth place for Best Ad Content-Entire Publication. The Call also won fourth place for Best Full Page Ad for a Local House ad developed and created by Gummels, Hock and Corbin.