Call makes endorsements for next Tuesday's election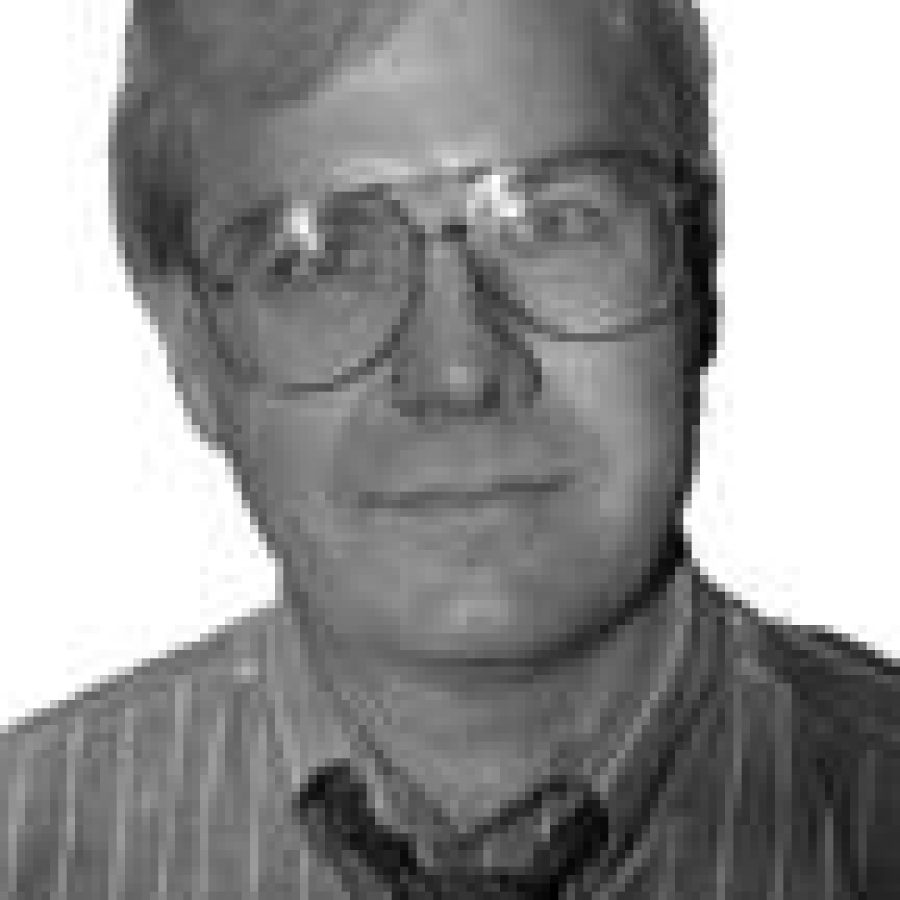 In light of Tuesday's school-board and municipal elections, the Call offers the following endorsements:
In Lindbergh, six candidates are seeking election to three seats on the Board of Education.
Seats held by board Secretary Kathleen Kienstra, board Treasurer Mark Rudoff and board member Don Bee that carry three-year terms are up for election. Also up for election will be a seat vacated earlier this year by Janine Fabick that will carry a one-year term. Larry McIntosh currently is serving in the seat.
Kienstra and Bee have filed for the seats that carry three-year terms. Also filing for those seats are: Vicki Lorenz Englund, Joseph Sartorius, Leslie Weiss and George Rezabek.
Because Rudoff was the only candidate to file for the seat that carries a one-year term, no election will take place and he will serve out the remainder of Fabick's term.
As in past years, all of the candidates filing would be more than capable of serving the district well. Given their service over the past three years, the Call enthusiastically endorses the re-election bids of Kienstra and Bee.
Given her extensive volunteer work and knowledge of the district, the Call also wholeheartedly endorses Weiss.
In Mehlville, nine candidates are seeking election to three seats on the Board of Education.
Marea Kluth-Hoppe, John Roland Jr., Deb Langland, Elaine Powers, Rich Franz, Michael Doyel, Mark Stoner, Franchesca Gindler and David Wessel are seeking election to the three seats, which carry three-year terms. Incumbents Drew Frauenhoffer and Erin Weber did not file for re-election. The third seat formerly was held by Karl Frank Jr., who resigned in November.
We believe a majority of the candidates would serve the district well and break the "groupthink" that has paralyzed the Board of Education and damaged its credibility. In light of voters' overwhelming rejection of an 88-cent tax-rate increase last November, the school board is in desperate need of community leaders capable of bringing new ideas and a fresh approach to begin the process of rebuilding the public trust.
After all, as one current board member said when he campaigned for the post, "If the voters do not support the board and administration, it is a failure of the board, not the failure of the people."
We believe the candidates who are best equipped to begin that process of restoring the board's credibility are Elaine Powers, Rich Franz and David Wessel and encourage voters to elect them to the board next week.
In Green Park, incumbent Tony Konopka is being challenged in his bid for a third two-year term as mayor by newcomer Mark C. Friederich.
Konopka, who was elected mayor in 2007, has a long history with the city, including serving four years as a Ward 2 alderman. He also previously served on the city's Board of Adjustment and formerly was the city's street commissioner. While we haven't agreed with Konopka on every issue, it's obvious he has accomplished more as mayor in the last four years than what was done the previous six and heartily endorse his re-election bid, especially given the fact that Friederich canvassed his neighborhood seeking signatures on a disincorporation petition as stated in the June 2009 Board of Aldermen meeting minutes.
In Ward 2, incumbent Tim Thuston is being challenged by Vicki Gamache, who is making her first bid for elective office.
Both candidates are impressive, but we believe that Mr. Thuston deserves to be re-elected given his service to the city the past four years.
As we've said before, despite the city's subsequent stalling, his leadership on the business-license committee in 2008 was exemplary.
In Sunset Hills' only contested race, incumbent Dee Baebler is being challenged by Jim Rode for the Ward 1 aldermanic seat. Baebler was appointed to complete Bill Nolan's unexpired term on the board after he was elected mayor last year. While both candidates would do a good job of representing Ward 1 and the city, we believe Baebler deserves election to the post based on her excellent service over the past year.
Given our space limitations, we received more letters than we could print pertaining to next week's election.
Besides the letters in this issue, we received two more letters in support of fire district incumbent Aaron Hilmer, one more letter for fire district candidate Michael Klund, one more letter for Crestwood mayoral candidate Jeff Schlink, one letter for Mehlville school board candidates Rich Franz and Mark Stoner and one letter about "false information" contained in ads placed by the Club for Missouri Growth.
Call makes endorsements for next Tuesday's election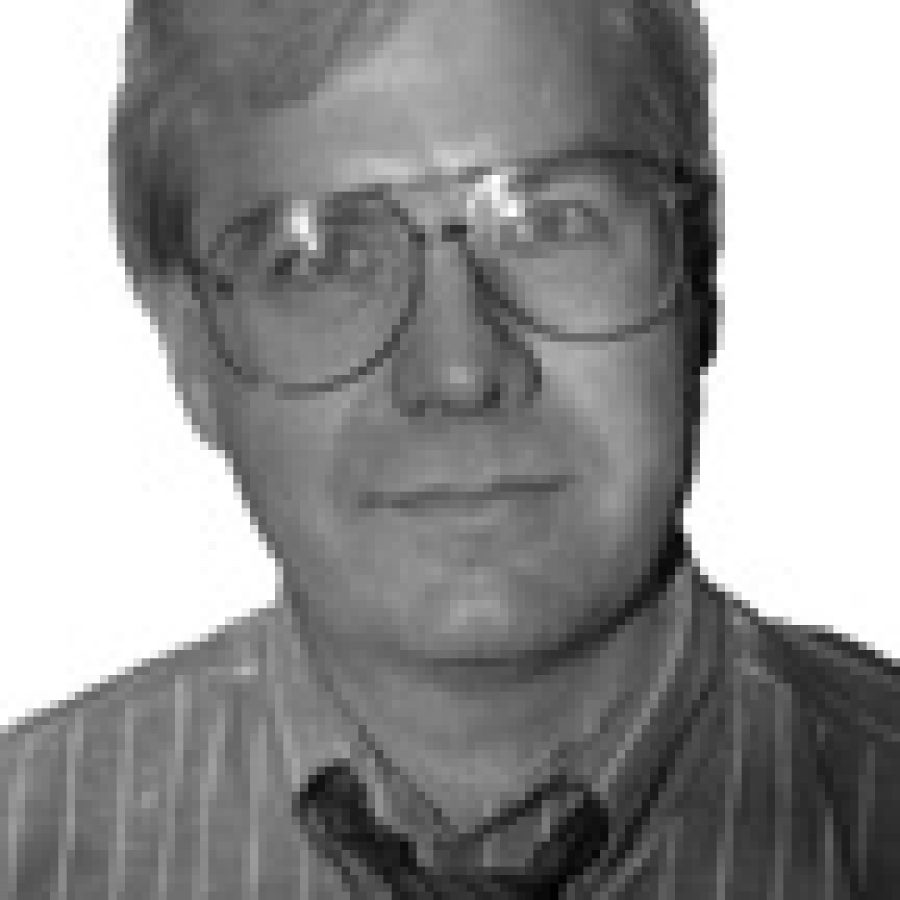 Shortly after Republican Bill Corrigan announced his candidacy for county executive in mid-2009, we wrote that Democratic incumbent Charlie Dooley "likely will face quite a formidable opponent in the November 2010 election."
And that has come to pass.
Voters will decide next Tuesday whether Dooley should be re-elected to a second four-year term or whether Corrigan should sit in the county executive's seat for the next four years. Also running is Libertarian Theo "Ted" Brown.
As we've previously noted, Dooley is extremely vulnerable in an election challenge, particularly in south county where many residents remain outraged over the imposition of trash districts and Dooley's unabashed support of numerous tax-rate increases.
For someone who has served as county executive since 2003, we mistakingly believed Dooley would run on his record of service to county residents. That hasn't been the case.
On the other hand, Corrigan has run a masterful campaign except for his decision not to release his tax returns — unlike Dooley, who has released the last four years of his tax returns.
While we're disappointed Corrigan won't release his tax returns, that's not a deal breaker for us.
Dooley has shown little leadership over the past four years. We believe Corrigan's vision for St. Louis County is what residents want.
Therefore, we endorse Corrigan.
Missouri House District 66
Democrat Genise Montecillo and Republican Bill Hartzog are vying for the District 66 Missouri House seat being vacated by Democrat Michael Vogt.
Vogt, first elected in 2002, is ineligible to run because of term limits.
Hartzog did not respond to a Call questionnaire, so we have no clue as to where he stands on the issues. Though we don't agree with Montecillo on all of the issues, we believe she is well-qualified to serve District 66 residents.
Therefore, the Call endorses Montecillo.
Missouri House District 95
Democrat Alice Geary Sgroi is challenging Republican incumbent Mike Leara for the 95th District Missouri House seat.
Sgroi unsuccessfully challenged Leara two years ago for the 95th District seat. We believe both candidates are well-qualified to serve, but Leara has been extremely effective in representing the citizens of the 95th District and merits re-election.
Therefore, the Call endorses Leara.