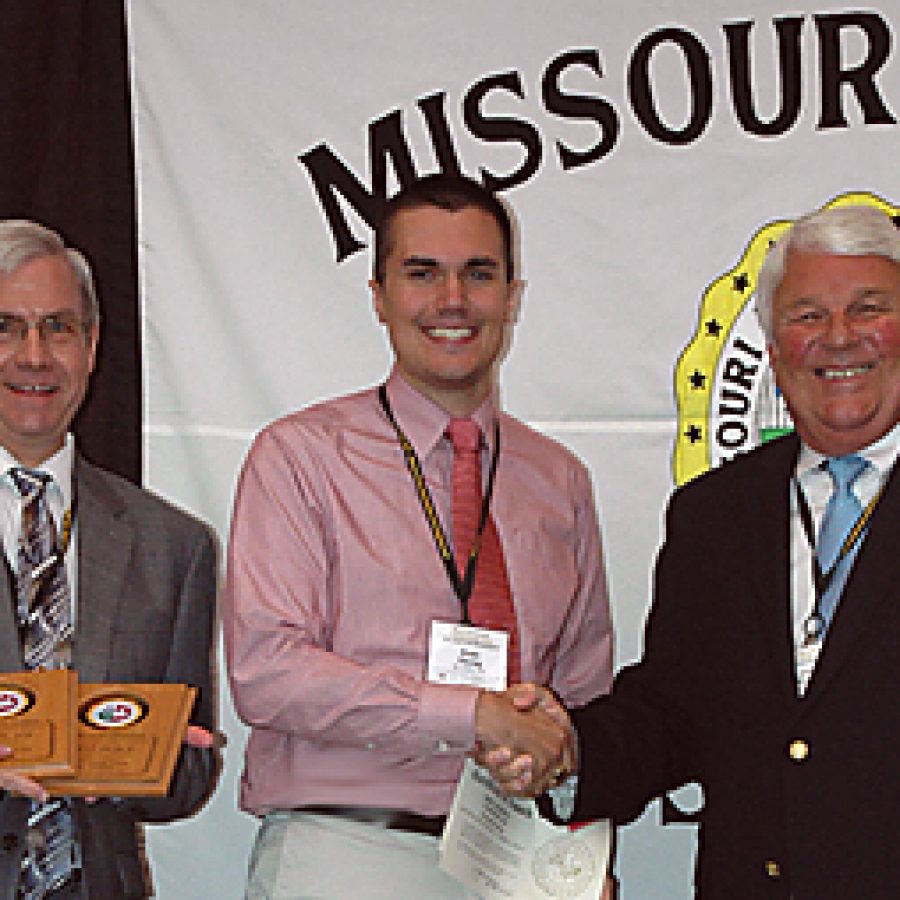 BRANSON — Call Newspapers won two first-place awards in the Missouri Press Foundation's 2011 Better Newspaper Contest.
Staff Reporter Evan Young won a first-place award for Best News Story and Executive Editor Mike Anthony won a first-place award for Best Columnist-Serious in the contest, which was judged by members of the Virginia Press Association.
The awards were presented Saturday during the Missouri Press Association's 145st annual Convention and Trade Show at the Hilton Branson Convention Center.
The Call has earned Missouri Press Foundation's Better Newspaper Contest awards in 12 of the past 13 years.
Besides the two first-place awards in this year's contest, Young and Jason Lasher of the Call's Composing Department earned second-place honors for Best Online Newspaper or Website and Anthony received an honorable-mention award for Best Story About Education.